Tetsuya's. The name synonymous with the heart of Sydney's fine dining scene is the child of Tetsuya Wakuda. Featuring an eleven course degustation where Japanese philosophies marries into French culinary art, be ready to expect an unforgettable night of dining perfection. Soak in the serenity of the bonsai laced enclave and the sounds of a gentle waterfall as you meet the acquaintance of each character of the Tetsuya's menu.
---
---
"I am missing alcohol dehydrogenase." I explained apologetically to Bello setting down the wine list over our shared plate of carpaccio. I have never seen eyes light up like Bello's as when I said that. Just like that, over shared nerdisms and a love of carpaccio we discovered our happily coincidental brain waves and simultaneous love of food. That was years ago. Our first date.
"She's missing enzymes" Bello smiled crookedly at the waiter who smiled politely and sauntered elegantly away with our untouched wine flutes. I poke him under the table. We were at Tetsuyas and still acting like darn kids. Luckily we weren't unsupervised for long, with fresh bread and a pot of Tetsuya's luxuriant whipped truffle butter we sank into the silence that can only happen when you have found heaven on earth between mouthfuls of truffle clouds.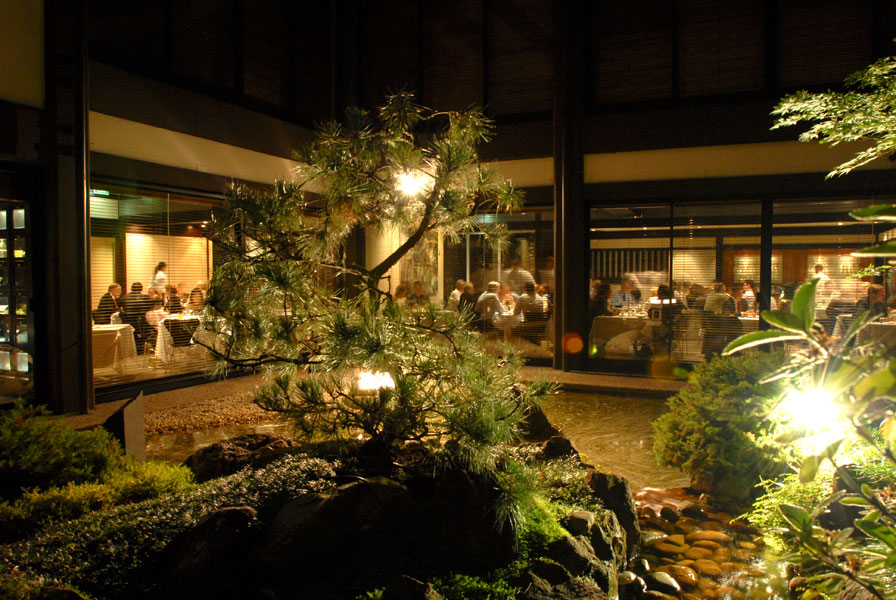 The menu unfolded like a beautiful story, from the creaminess of the Squid Ink Mousse, the meatiness of fresh Tuna, to the sweetness of the scampi…your senses are left dancing between the courses.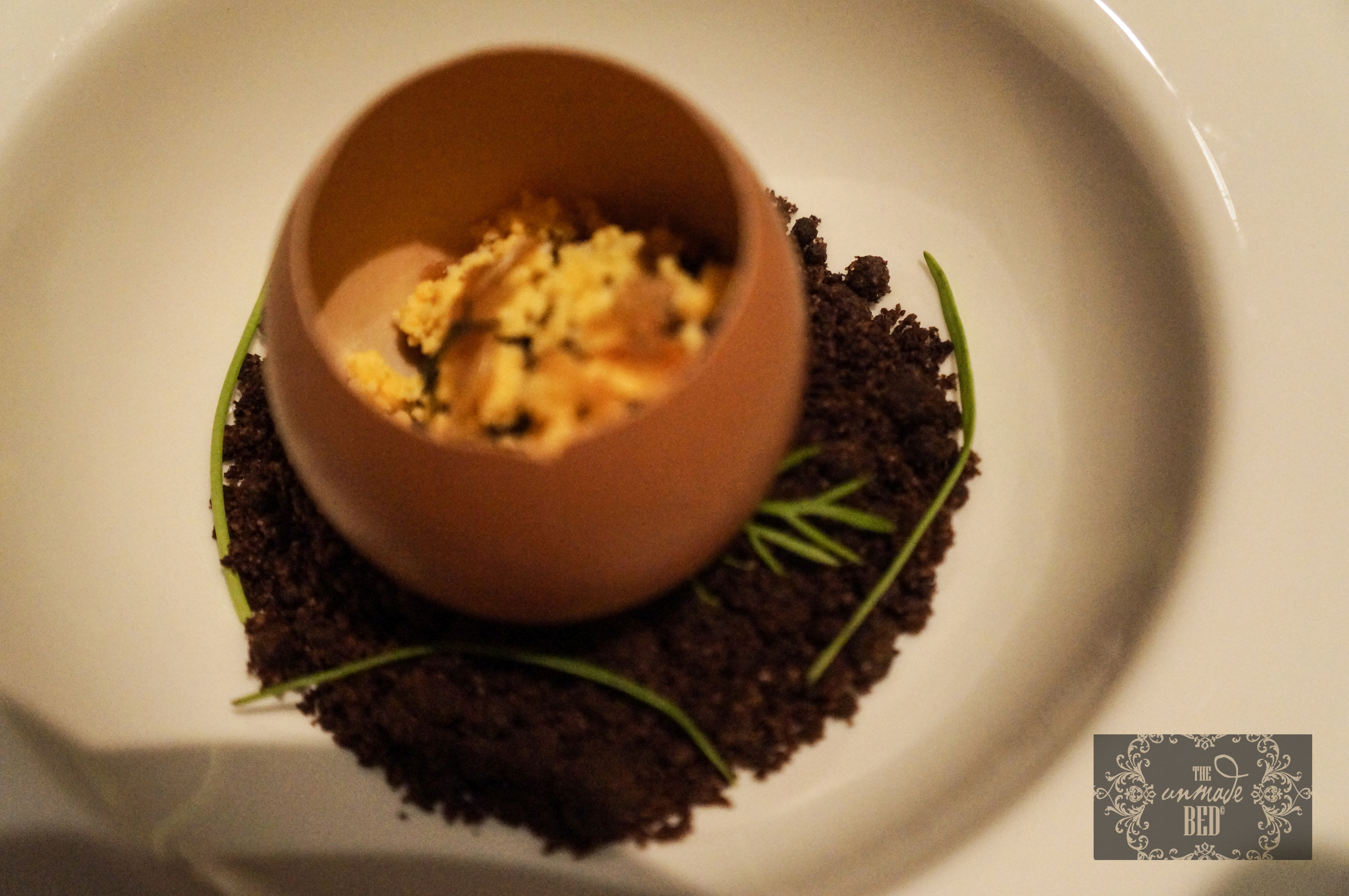 ♡ Squid Ink and Cauliflower Mousse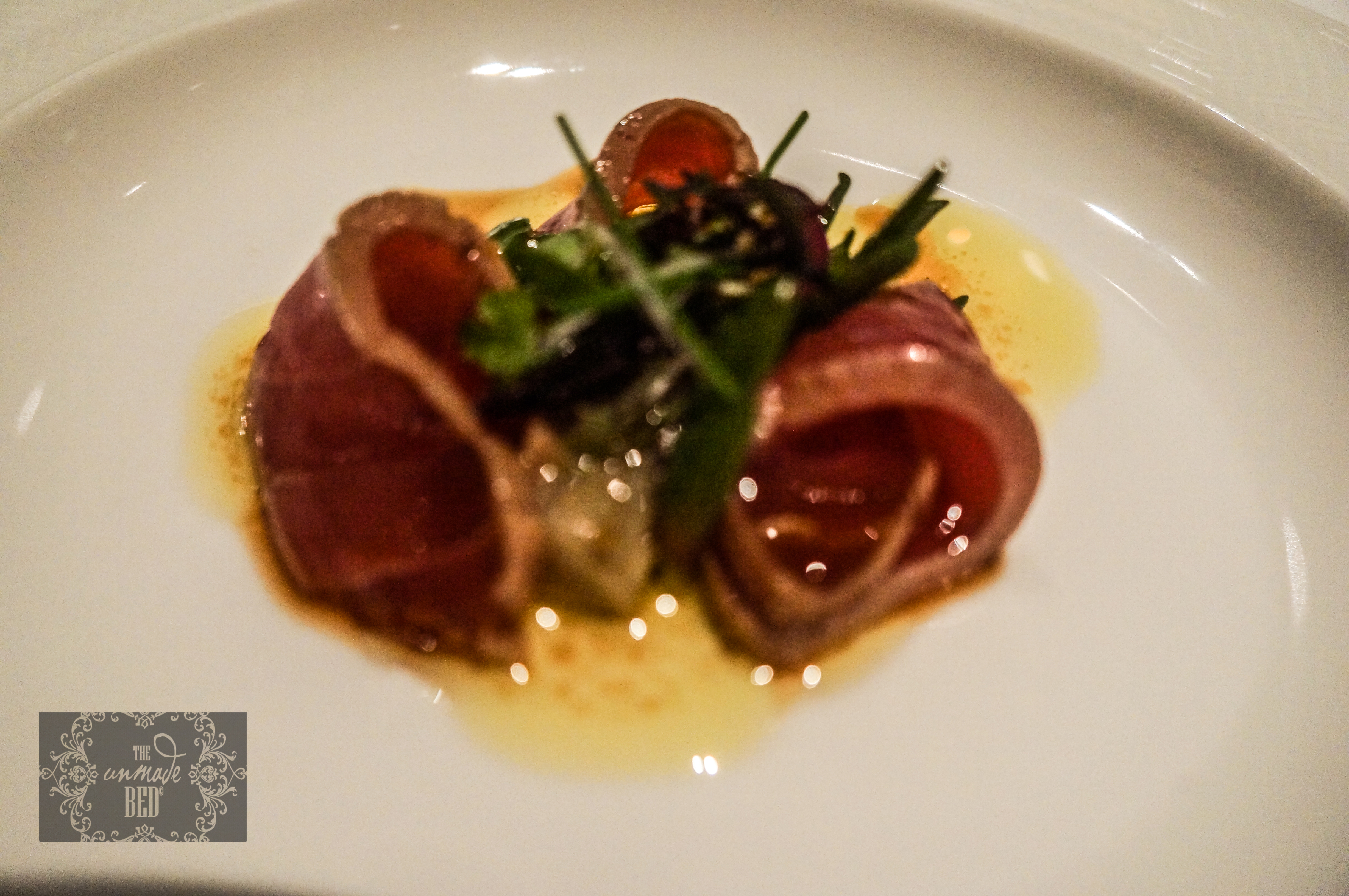 ♡ Soy Poached Tuna with Roasted Eggplant and Coastal Succulents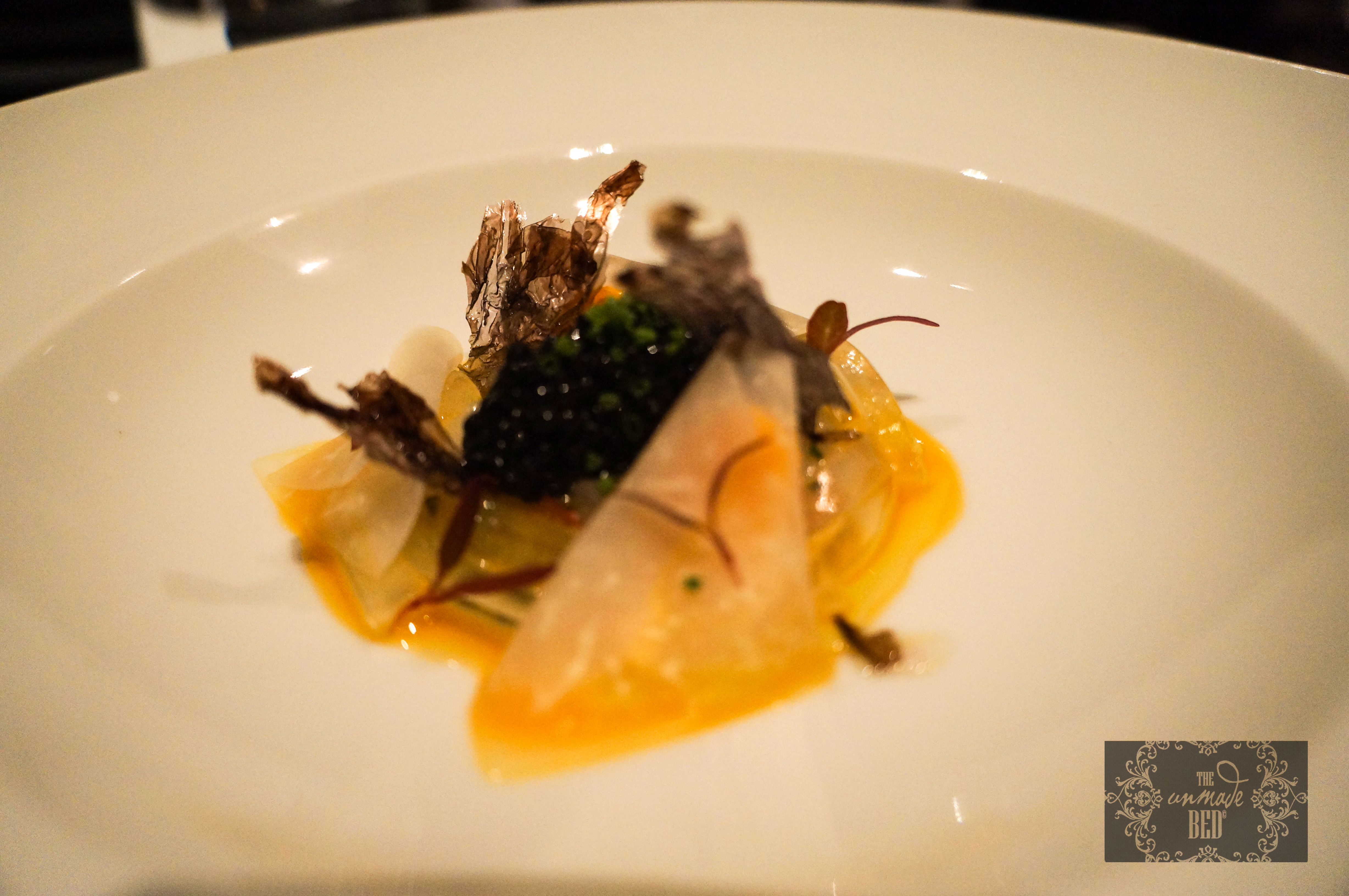 ♡ Marinated New Zealand Scampi Tail with Avruga and Egg Yolk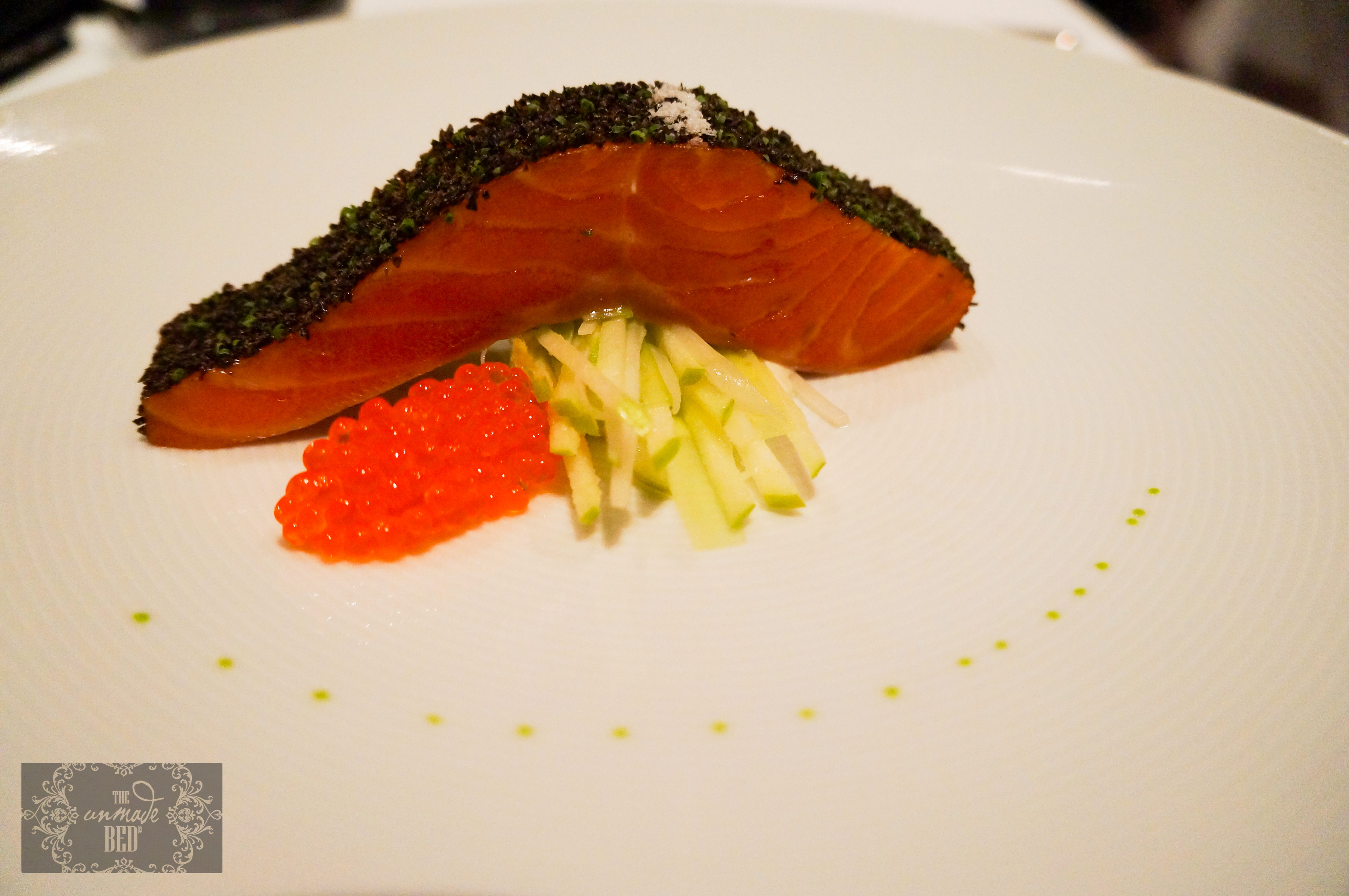 ♡ Confit of Petuna Ocean Trout with a side of Celery, Witlof, Apple Matchsticks and Unpasteurized Ocean Trout Roe
Then, finally Tetsuya's long-time signature dish landed in front of us, the confit of Petuna ocean trout. The tender flakes of moist trout is coated in a salty crust of chives and kombu seaweed, which, along with the creaminess of the roe contrasts beautifully against the sweet, tartness of witlof and Granny Smith.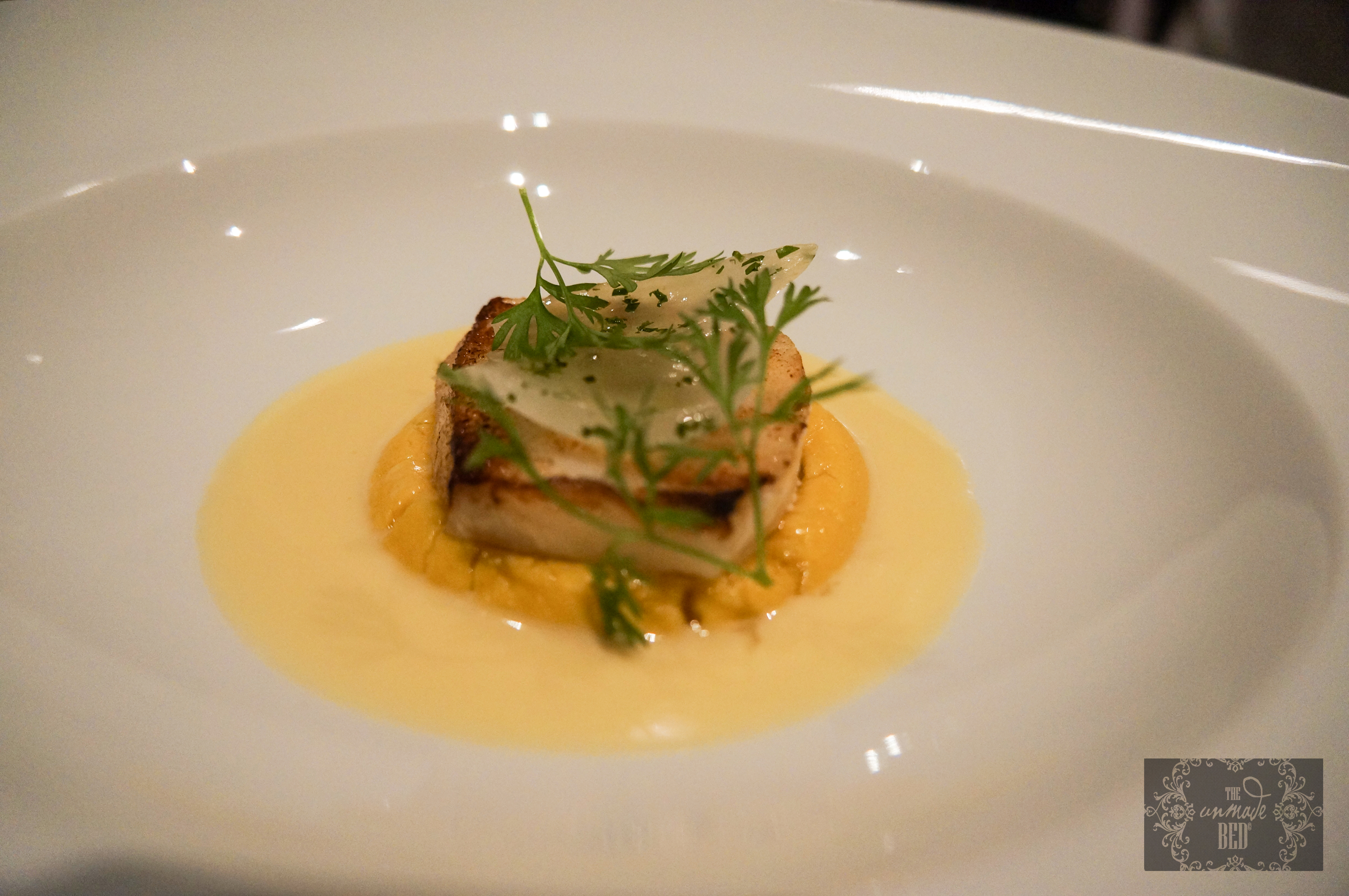 ♡ Grilled Tooth Fish with Miso Corn and Pickled Onions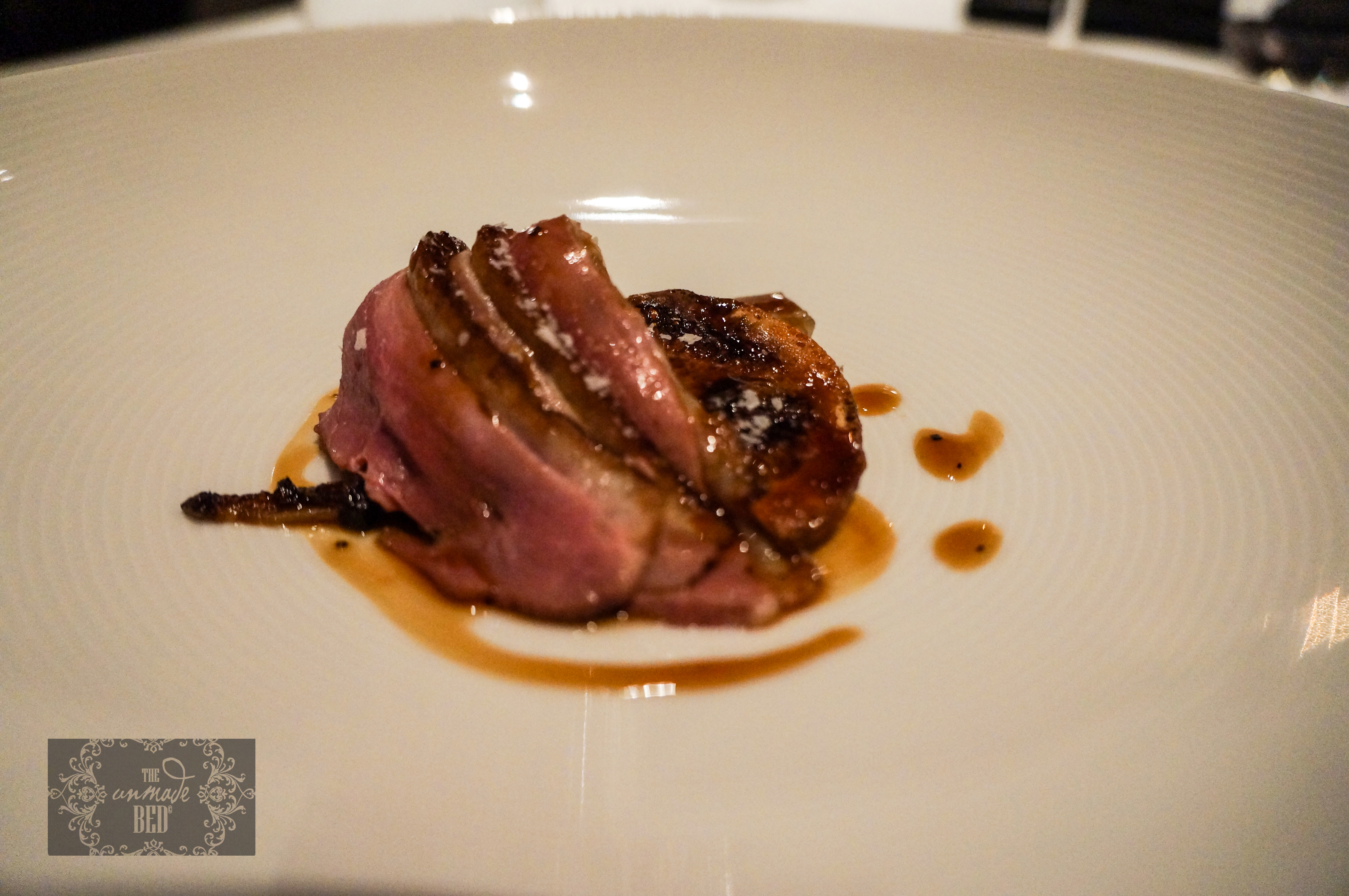 ♡ Duck Breast with Orange, Caramelised Witlof and Tasmanian Pepper Berries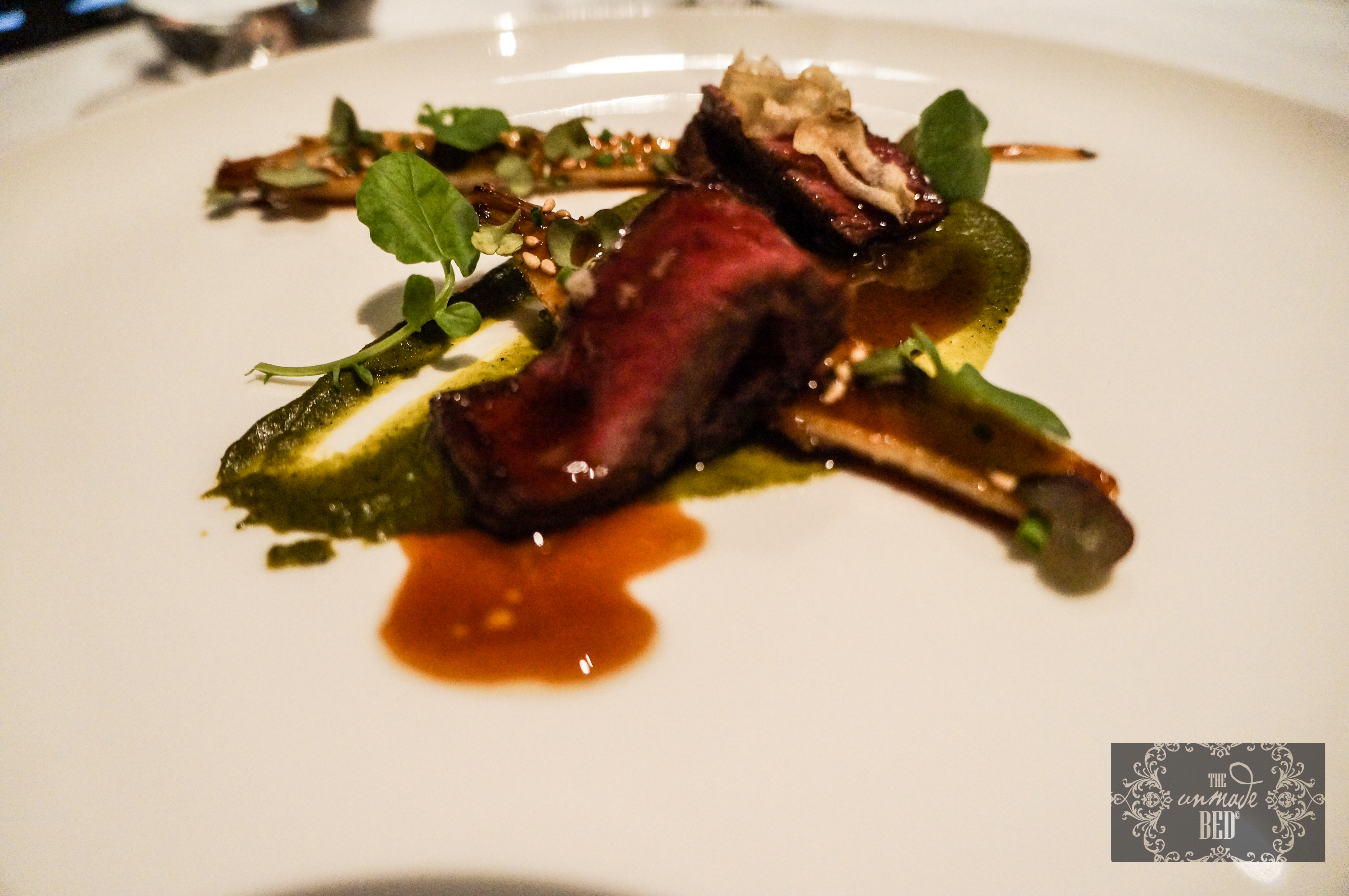 ♡ Wagyu Beef Tenderloin with Braised Parsley Root and Wasabi Mustard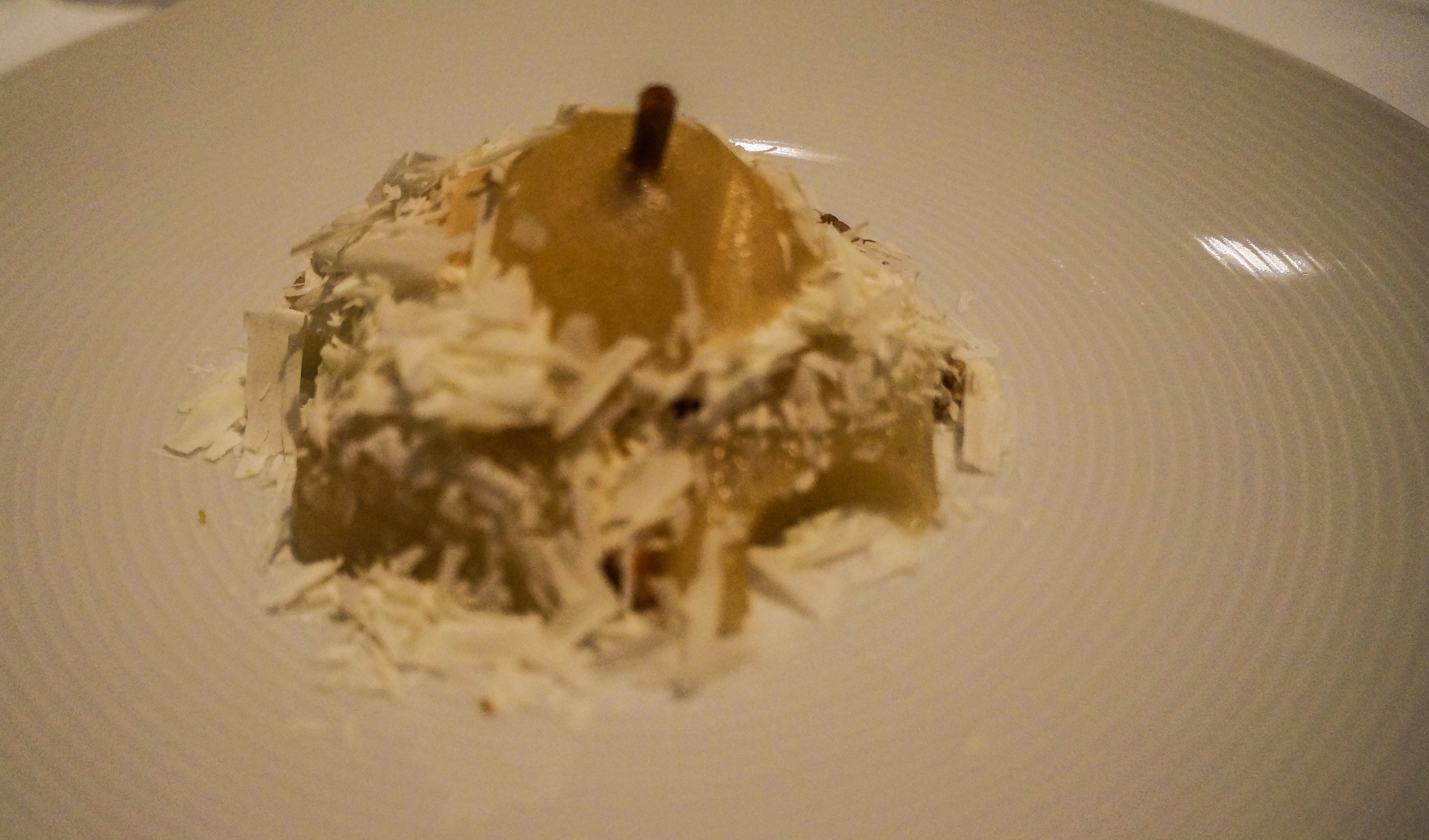 ♡ Poached Pear, Butter Milk and Hazelnut
Just as evolution phased from oceanic to avian to land so too did the subjects of Tetsuya's craft. Succulent slices of orange and pepper berry infused duck and the warmth of the Wagyu completed the picture before the grand finale – with its trademark mirror glaze- it is everything the reviews say it is. Tetsuya's Signature Chocolate Cake. Mousse, cake and chocolate crisps interspersed between the layers leaves nothing more to be desired…other than maybe a White Chocolate Chai as accompaniment ♡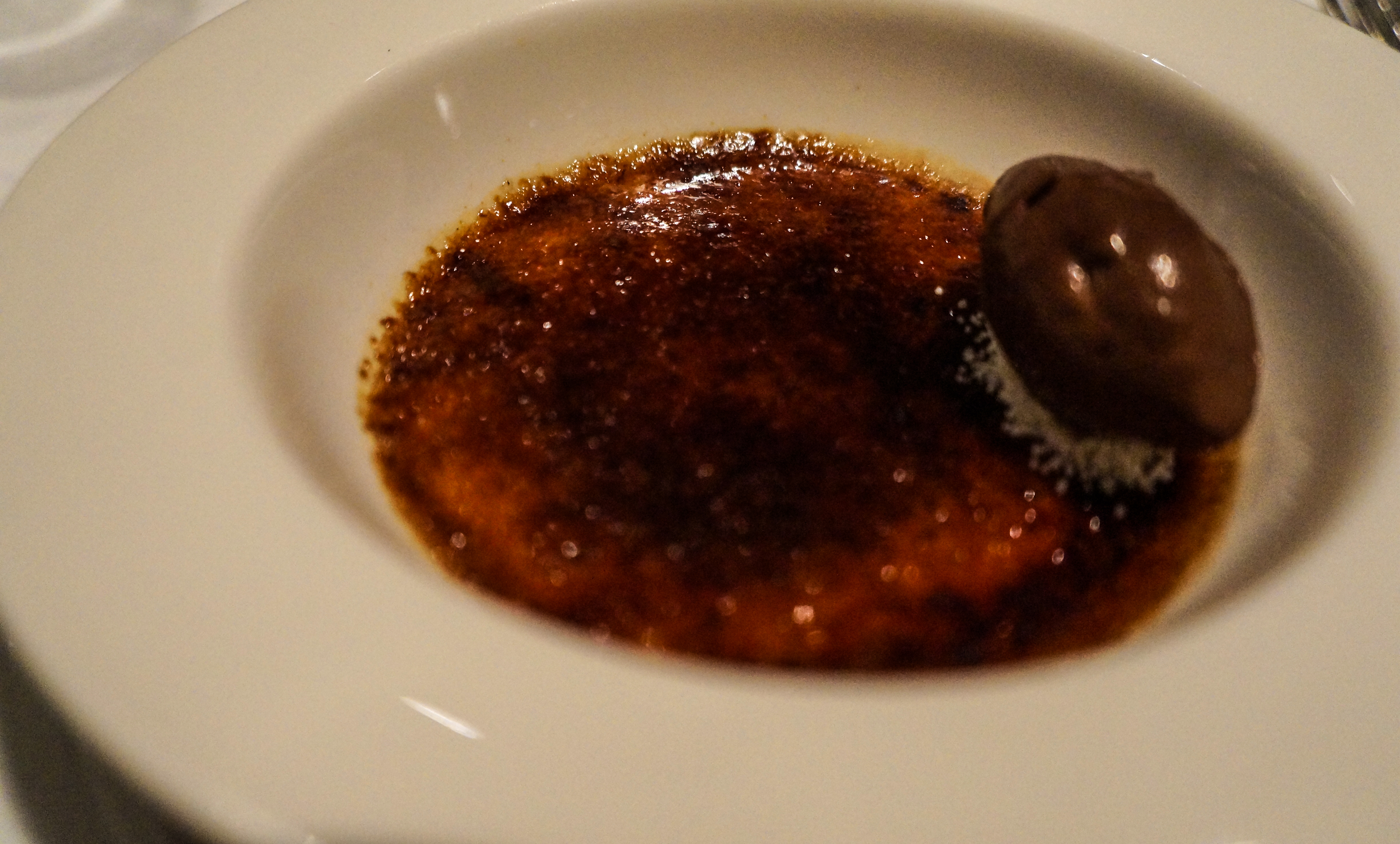 ♡ Crème Brulee
♡ Tetsuya's Signature Chocolate Cake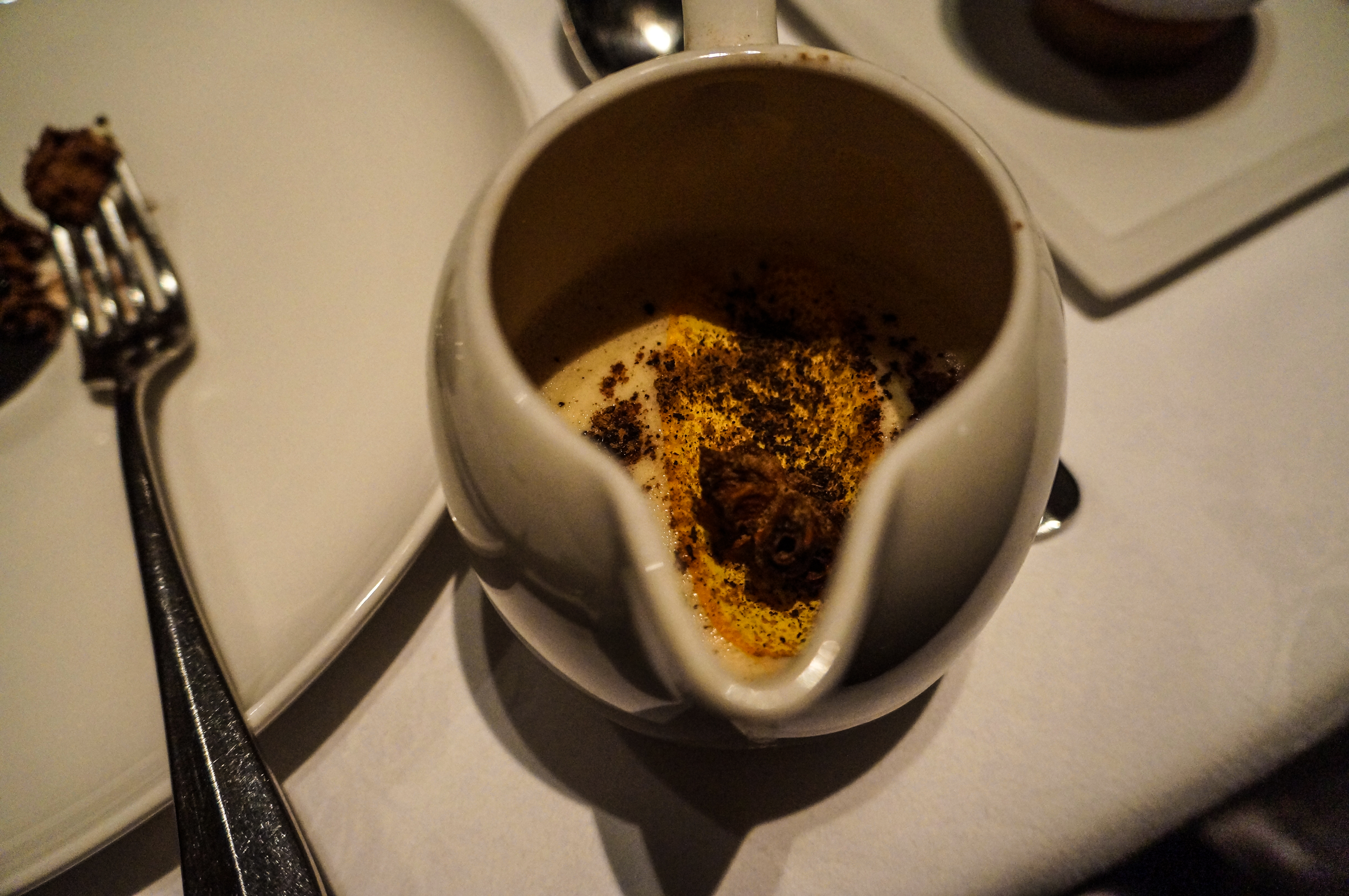 ♡ Tetsuya's White Chocolate Spiced Chai Latte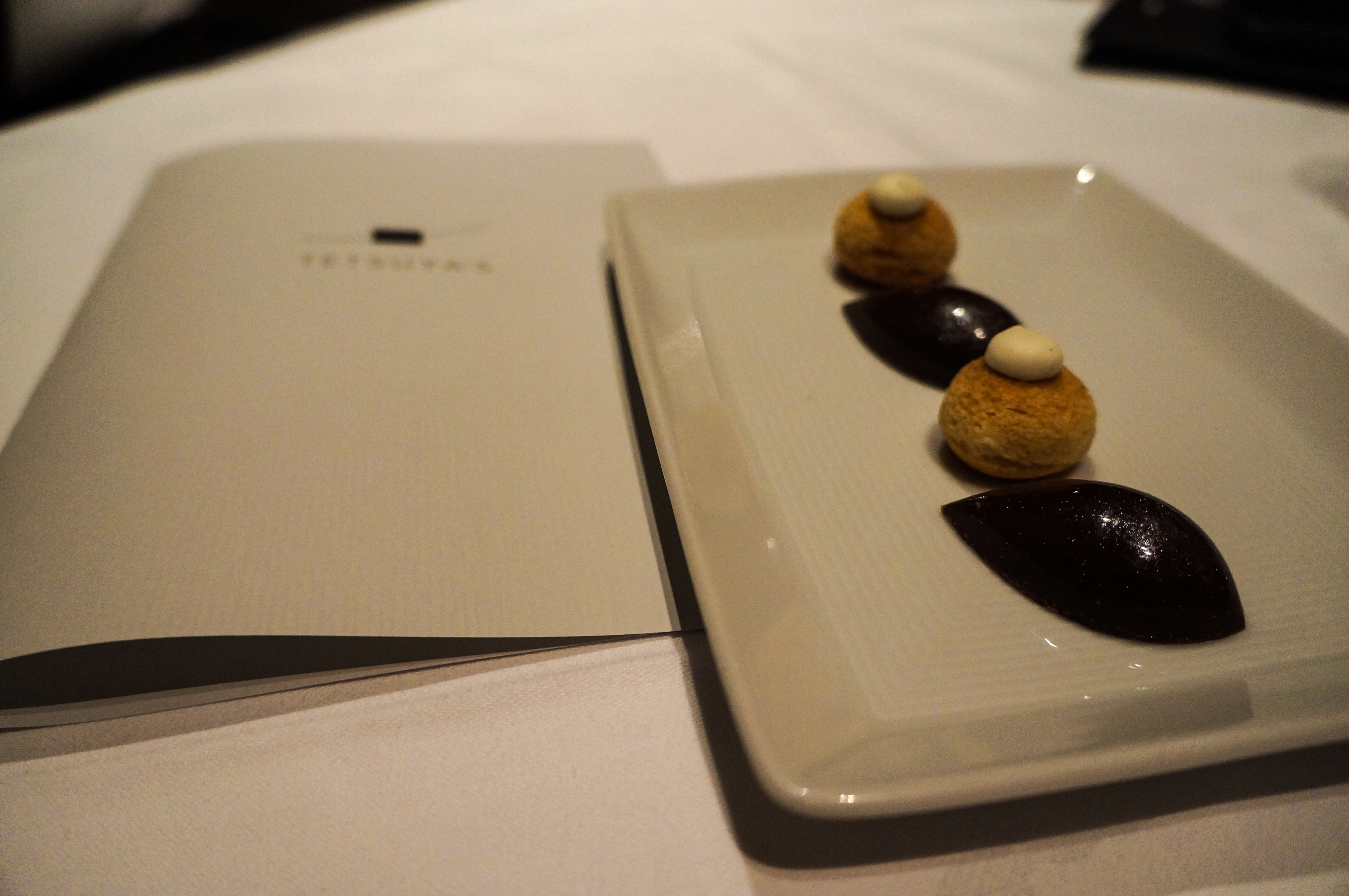 ♡ Petits Fours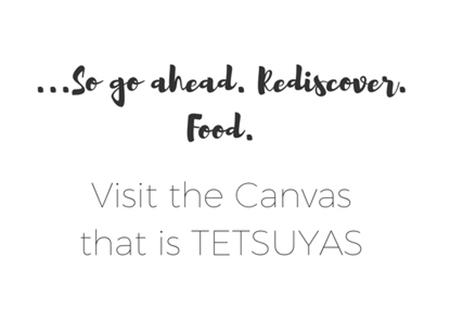 Simply unforgettable.
♡ Just Oscar & Bello xox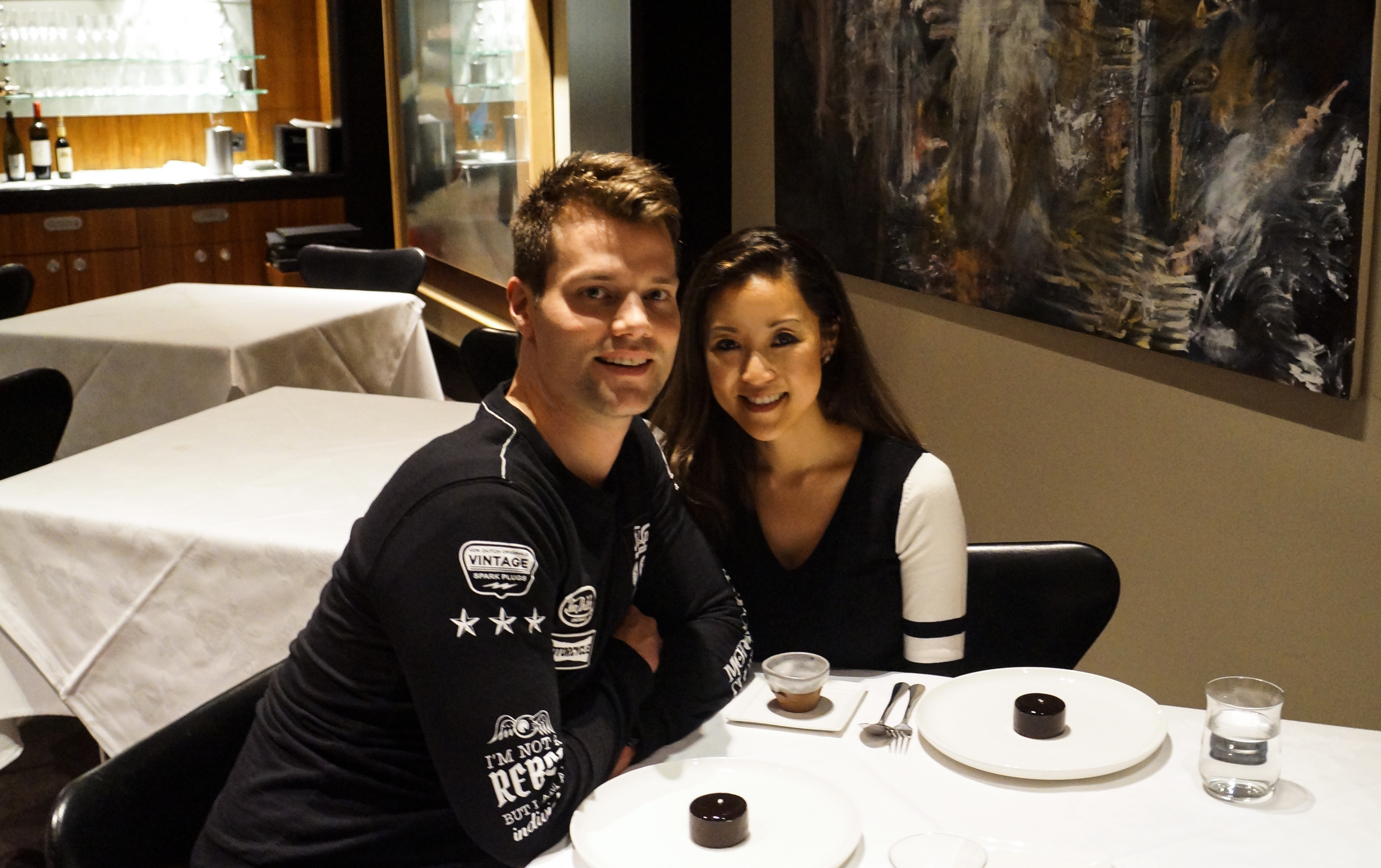 ---
Open
For dinner: Tuesday to Saturdays, and lunch on Saturdays only.

11 Course Degustation:
A$220 and A$97 extra for matching wines.


Please refer to the restaurant's website for up to date information.
♡ Tetsuya's Official Website