"Darling we are flying to Singapore!" Bello announces bolting through the door like a large friendly Labrador-Bear as I jump out of my skin on the couch. Why? "Because we work…a lot." Bello explained goofily rolling his eyes, before barraging me with the bony-phalangeal assault he calls tickles. Tickles kill me. I crumble helplessly and three weeks later we did exactly that, we flew to Singapore for a tickle enforced no questions get-away.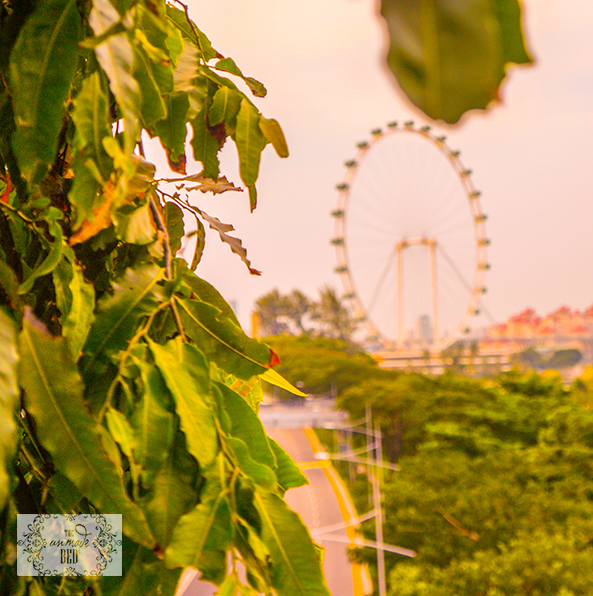 The day was warm and balmy and we filled it with lots of sightseeing, a lovely lunch at the best Wonton Noodle joint in town (at Bello-the-wonton-king's insistence) and what became a cookie frenzy with a friendly American we befriended along the way. Now let me paint the picture. We are talking muzzle in cookie bag, hands-free demolition…cookie werewolf style.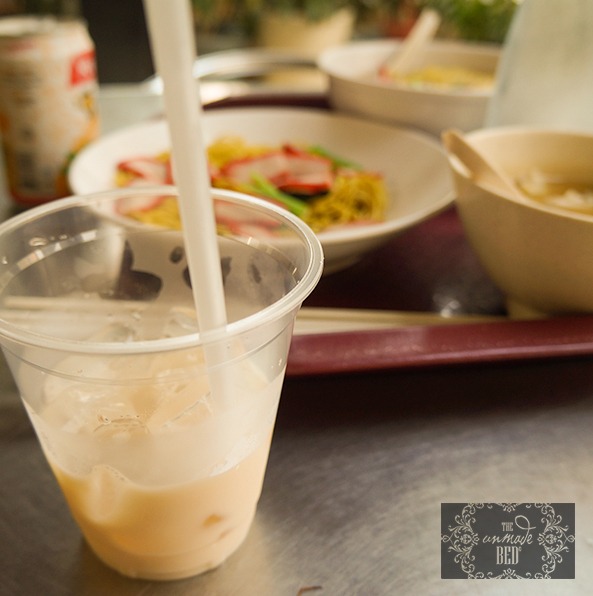 At our pit-stop back to the hotel we freshened up for dinner…and by freshen up I guess I mean we hunted for a lost pair of heels, had a mild perfume war and then I got sat on when I tried to put makeup on. Basically Bello doesn't endorse war-paint…even if it is from Mecca Cosmetica.
Full of giggles we piled (makeup-less :/) into a taxi and Bello remembered we had missed a visit to my great-great-great-grandad's memorial on our last trip to Singapore. "I just want to make a good impression" he shrugged, grinning cheekily from ear to ear. I'd seen that grin before. The patient. Perfect teeth. "You already did! Ages ago…" I pat his bear-paw of a hand to distract him from my face turning red at the memory.
"Oh I'm not trying to impress you!" he crowed with glee, obviously not distracted at all. "I'm angling for him!" he points to great grandad's memorial, "The ancestors you banana! You're Asian- you care about ancestors and stuff remember?!" I start beating him up and the taxi driver gives us a strange look.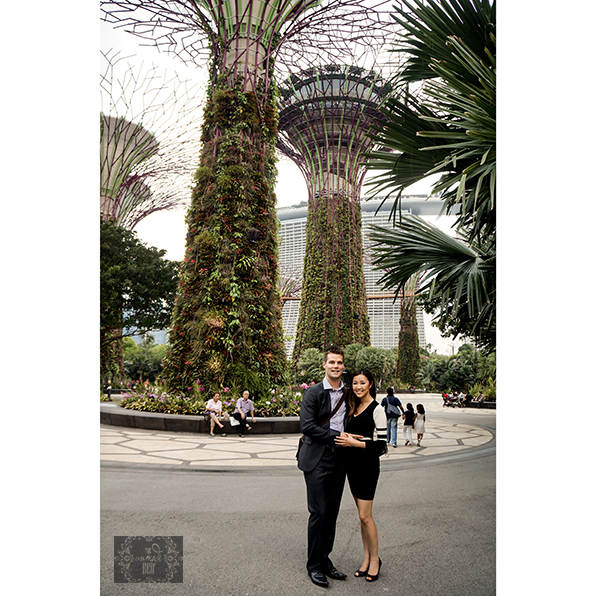 We arrived early to Marina Bay Sands and after a relaxed walk through Gardens by the Bay, Bello remembered I had a thing for gondolas. Before I met Bello, I did Venice as a trip by myself and I met the most amazing people. Together we had traipsed happily through the best parts of Europe. It was the best thing I had ever done before I met Bello, so he knows, I will eventually drag him there and he owes me some serious hand-holding in the hull of a gondola.
"For now." he smiles disarmingly helping me into our Marina Bay Sands Gondola. I melted into a puddle and we cuddled our way past the likes of Victoria Secret and other shops I just don't remember.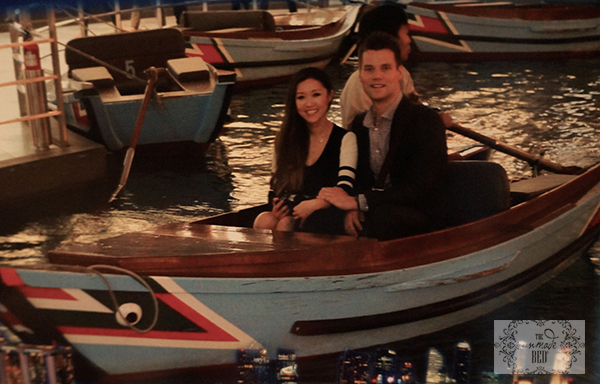 We arrived at Spago giddily touting our overpriced gondola snaps for a dinner date with our friends, Jet and James. Strangely, the usually super-punctual duo were late, so we ordered some drinks and Bello left me at the bar to 'give them a call'. He returned rather flushed and a bit less cool calm and collected than normal! But it's okay. I still didn't get it.
I was reading the cocktail menu and it had funny names so I was more interested in showing Bello all the funny names. Before we reached paramount levels of immaturity, a waitress appeared also rather flushed and a little on edge to show us to our table. She practically took the drink out of my hand. I gave Bello a look and wondered why our waitress was so strange, he smiled and shrugged innocently.
We went to a table and it was covered in a hundred roses. So naturally, I walked right past it. Nothing clicked.


The waitress and Bello collected me gently by the elbow and brought me back to the table and explained to me that this was actually our table. "Ohh" I breathe, eyeing the roses, then it occurred to me. James, (who is famously known for being super romantic) was at it again! I smile at the lovely surprise awaiting Jet and then continue my conversation with Bello seating myself on the opposite end of the table. The waitress at this stage is a bundle of flailing arms as she and Bello gently help me out of my seat to seat me next to the roses. I continued talking to Bello as I sat next to the roses, still assuming they were for Jet. Bello had to clear his throat and ask me gently to read the card- which was fastened rather well to the bouquet… Don't worry at this point I'm still not getting it.
I open the corner of the card to take a peek inside… and I did it really carefully too because I didn't want to ruin Jet's card! I caught the words "marry me" and of course got really excited!!
We were going to help James propose to Jet?!! Bello is smiling his head off at this stage and I'm like "Oh my God? Where's JAMES?!" to which… I will never forget his face when he realised I still didn't get it.

---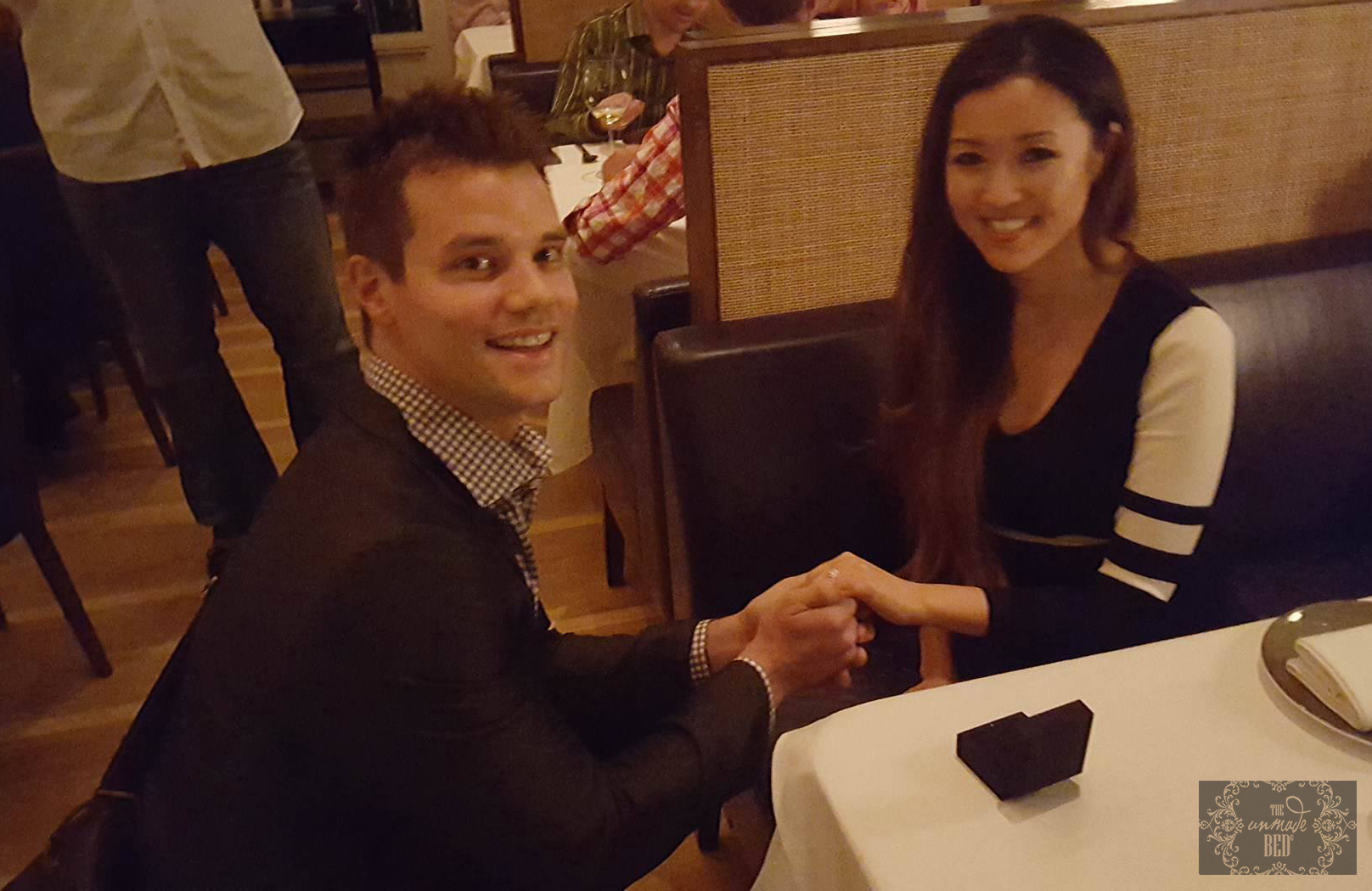 ---
He did have to spell it out to me and Mrs K, you raised a gentleman, he proposed on one knee…that was about the time it clicked. My original answer was "Oh… me?" then of course yes! Your son made me cry so much. The restaurant was laughing, clapping and most unfortunately… watching this whole time. These photos were Jet and James springing out of hiding and taking non-stop photos like the wonderful supportive friends they are!
"So…you really didn't get it? " Dad asked imploringly as my mother snickered … nope I didn't Mum and Dad– don't roll your eyes at me, I'm your gene-pool :p

So there it is, our story! But to be honest, I guess our proposal story really started years ago, right back to before the time we got caught in an anti-cyclone (now that is another good story)! But when the ocean went dark and eerily lake-calm and the tide pulled us out on our catamaran… I had looked up at Bello in one of those wordless moments and he had buried me in his arms. That moment. The turning-point moments in life that play out better than in the movies.
I guess our proposal story is really a collection of moments over these years. The best years of my life. So far.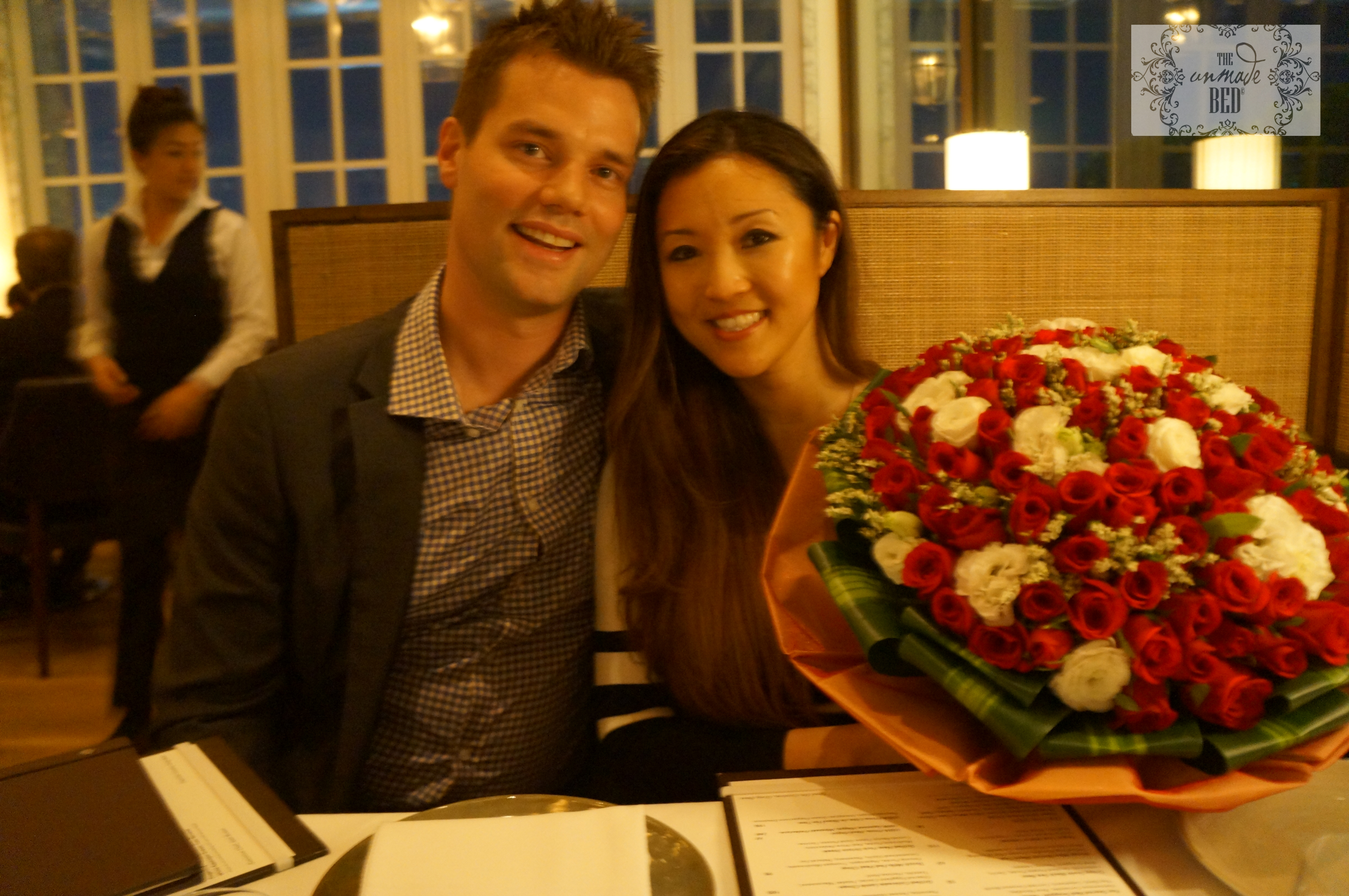 As always, thank you for reading! To all of you out there also newly engaged, congratulations!! Do you have a wonderfully romantic and magical proposal story? Or perhaps you are as dopey as me? Well, we would absolutely love to hear from you, so please share!
With Love ,


Xox Just Oscar and Bello