"Oh wow, I haven't been to an engagement party in years! I thought those things were extinct?!"
Was the response we got when we told our friends to save the date for it : ) Planning an Engagement Party is wonderful way to amp up the excitement after the proposal. It is something unforgettable and something of a practice run for the wedding at the same time. Whilst there was some work that went into it and a whole lot of cupcake fuelled, creative evening projects, this project has been a beautiful milestone we would highly recommend! Months later we are still cherishing looking over the photos with family and laughing over the day's events with friends ! So if you are looking for a few ideas, here's our gallery and tips below ! We hope you find something you love x ♡ x !
---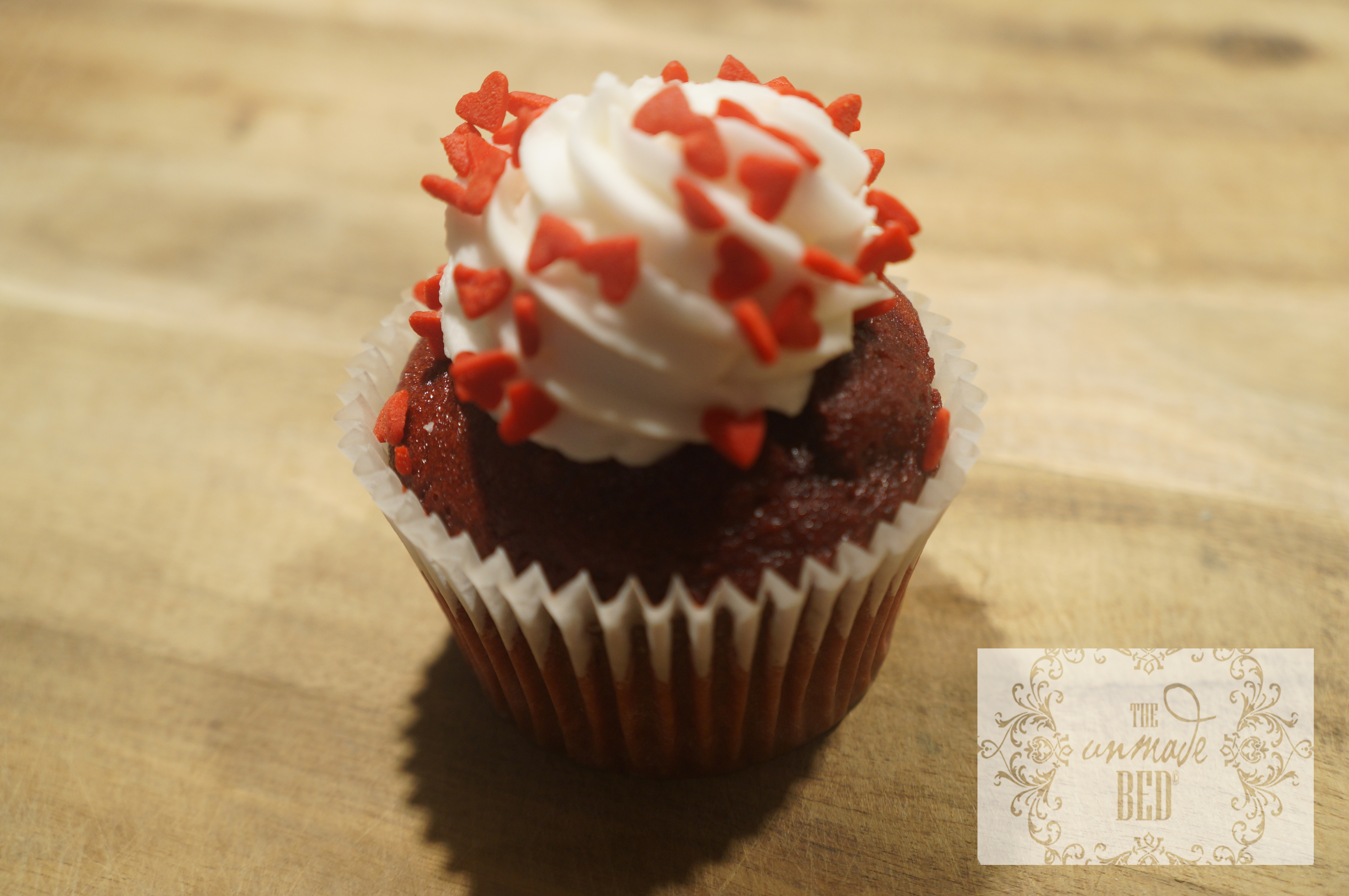 ---
Engagement Parties should not upstage the wedding. That is the only real rule. So when looking for Engagement Stationary, you can keep it fun and creative but take it down a slight notch, save the elaborate invitation for your big day! Along the way, we found options we loved that played with font and colour….with chalkboards and textures….and of course the serious sophistication of laser cut.
Lastly of course is "invitations re-imagined" the new and in-vogue way of loving the planet! A wonderful, tree-friendly and instant way to develop and deliver your custom invite is Paperless Post or Greenvelope which are both wonderful options for D.I.Y Save the Dates or Engagement Party Invites!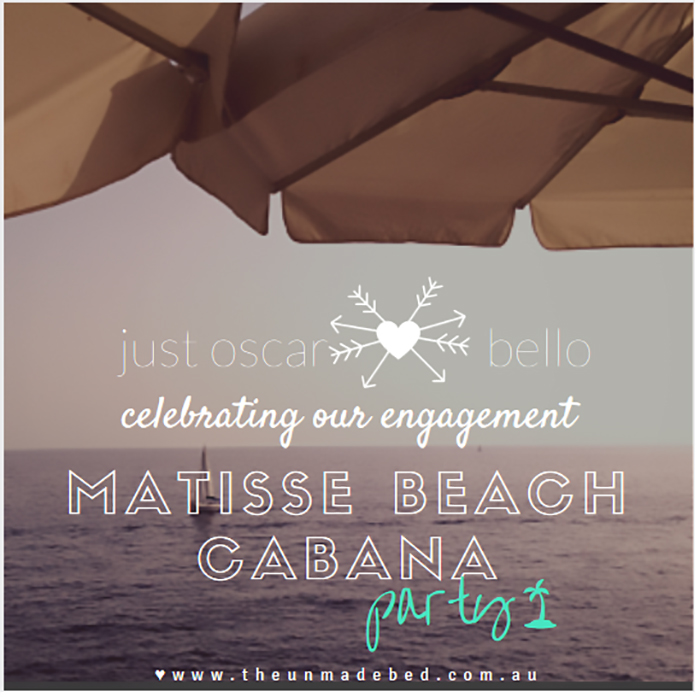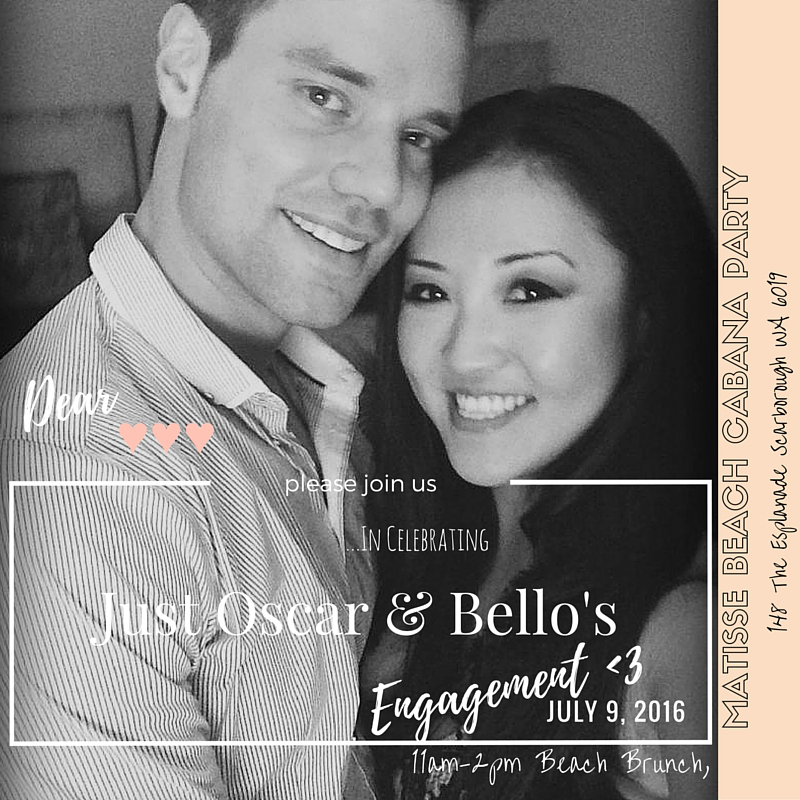 Proposing to the Bridesmaids
They say this isn't just a day to celebrate the two of you, but the people around you. The family and the friends who are like family, who helped sculpt the person you grew into and that held your hand through the dark times. For us, we wanted to celebrate the genuine, beautiful and selfless souls we are blessed to be surrounded with every day! Whilst I am not showcasing Bello's Groomsmen's gifts, (he won't give me permission yet) here was our shortlist of gift ideas for our bridesmaids!
…and finally…after loads of short listing…voila! The absolute sentimental find for our girls.
All around the world pearls symbolises protection for the wearer. It annotates wisdom, beauty and purity and is a symbol of a new beginning. These vintage set pearl earrings were a mid-week grocery detour- so much for organising a casserole… I returned home with our bridesmaids' gifts in instead!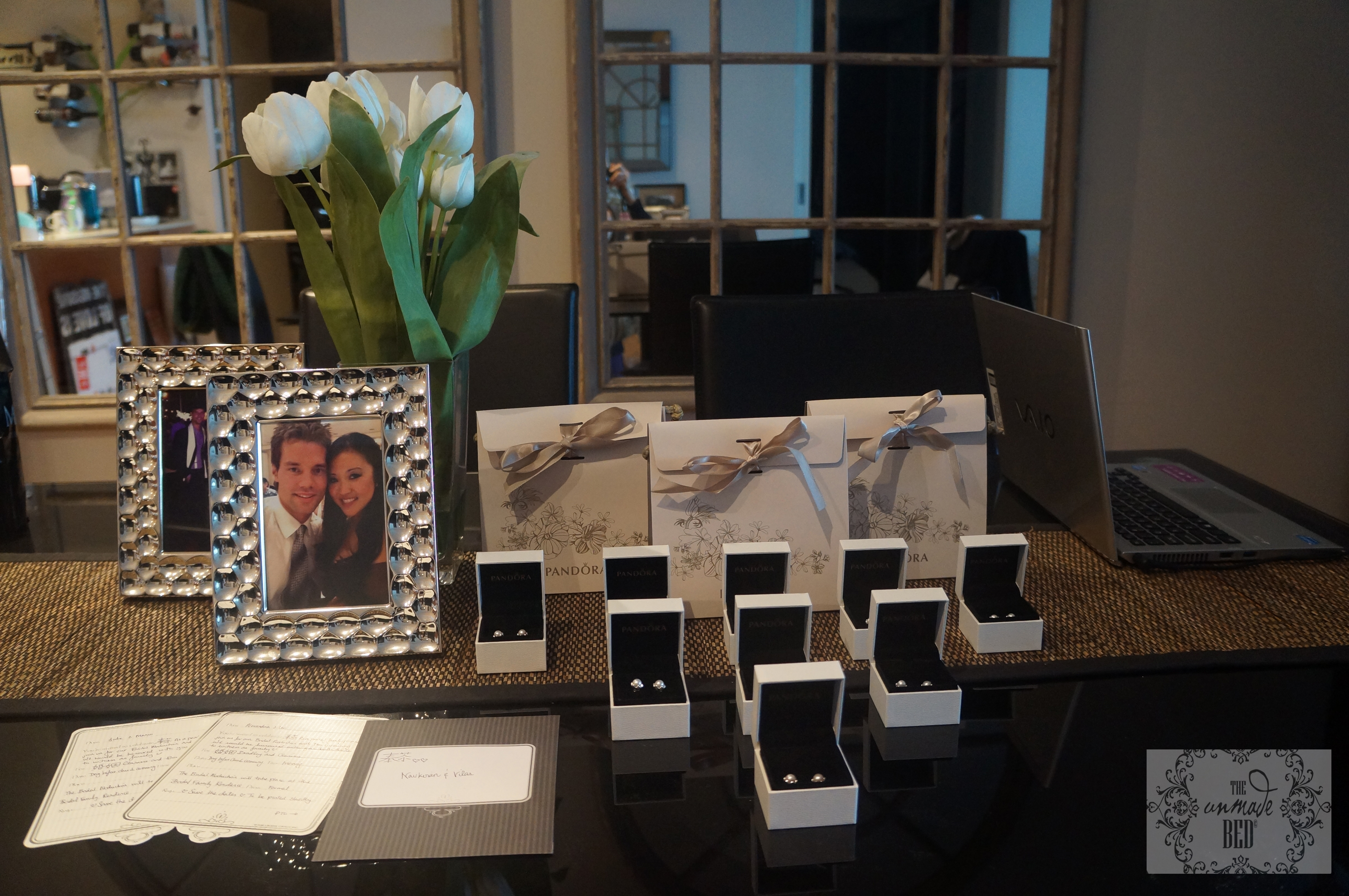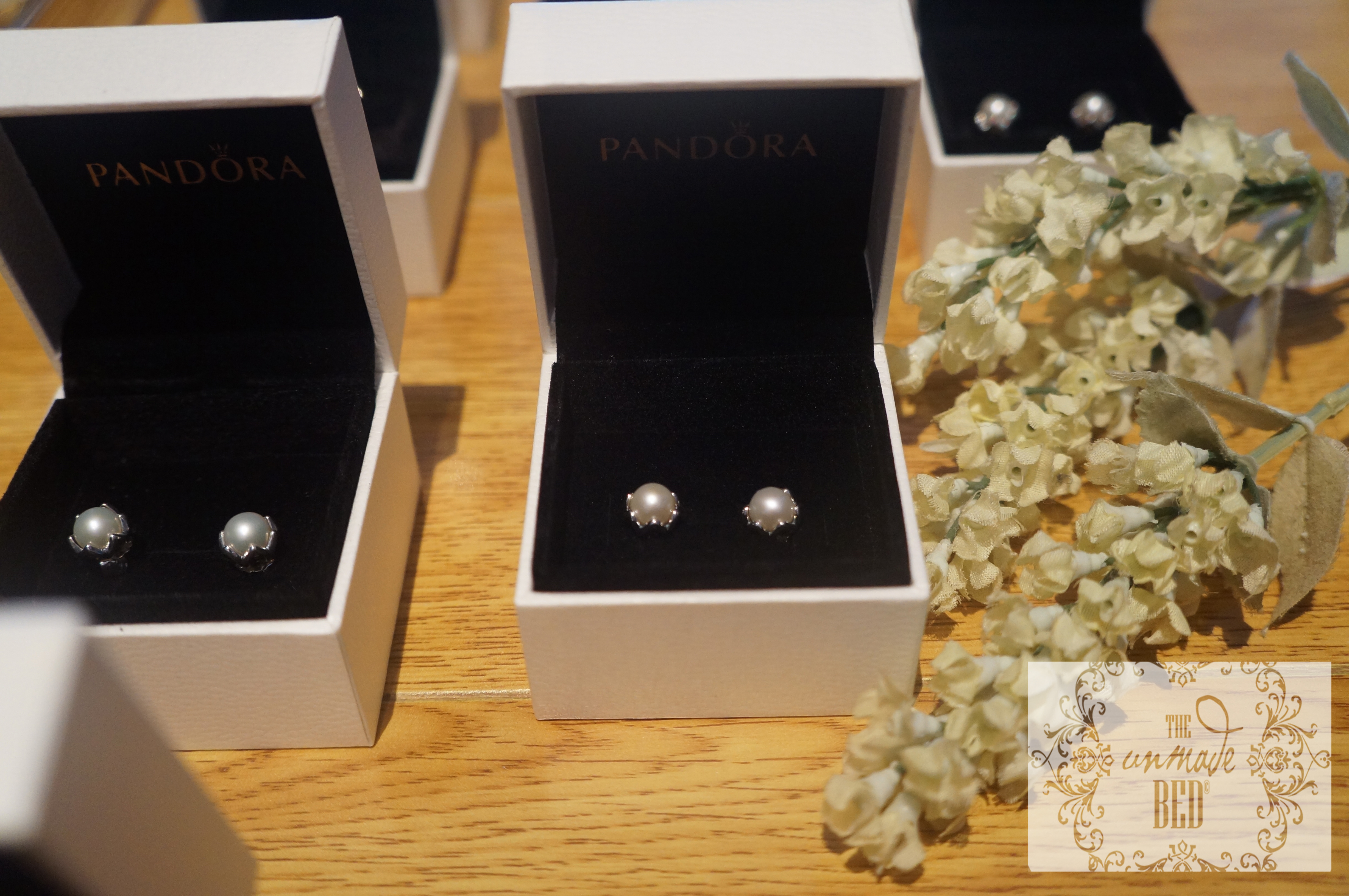 Bring your Pinterest Dream Engagement Hair : To Life !
A great chance for a trial run for the wedding, but also, something that is different and less formal than the big day! Try out options from your Pinterest board and consider ordering hair pieces at least a month before ( as I found out the hard way). Otherwise, opt for natural flowers instead! Our pick? Carnations. Beautiful childhood stories and memories for Bello and I both coincidentally… revolve around these hardy flowers. This made it an easy sentimental choice. Luckily, they are also pretty hardy, so they don't wilt and easily survived a spot of hairspray!
S.W.A.T (Special Wedding Agendas Team?!) – aka Bridesmaid Duties
Now I suppose this is important…but don't forget your Engagement Dress! As silly as this sounds, I actually did… but thanks to my Bridesmaids I got my gentle fashion reminder just in time! It's easier than you realise to let it slip when you are trying to co-ordinate changing RSVP's, numbers for catering and dietary considerations…and let's not forget…when you have the wedding planning happening in the background!!
Something that really works is having a frank conversation with your Bridal S.W.A.T team (aka bridesmaids)! Ask your girls if they wouldn't mind lending assistance or expertise with something specific for the Engagement or the Wedding and pretty soon you will have a specialised task force! …Turn each aspect of the planning process, into a social affair. Enjoy the excuse for hours on end with your pack of best friends- for girlie wedding inspired movie nights (Monster-in-law?), sushi and i-pad research dates in pyjamas and rounds of coffee-fueled wedding shopping!
Wish Jars, Date Nights, Wedding Songs & Bride Abduction Games
Since the Wedding itself is the main budgeting priority, make sure you don't go overboard! Channel your inner calligrapher, find some great fonts to mimic (or make it up)- and whip out the humble white-out pen on craft store black boards to create this effect ♡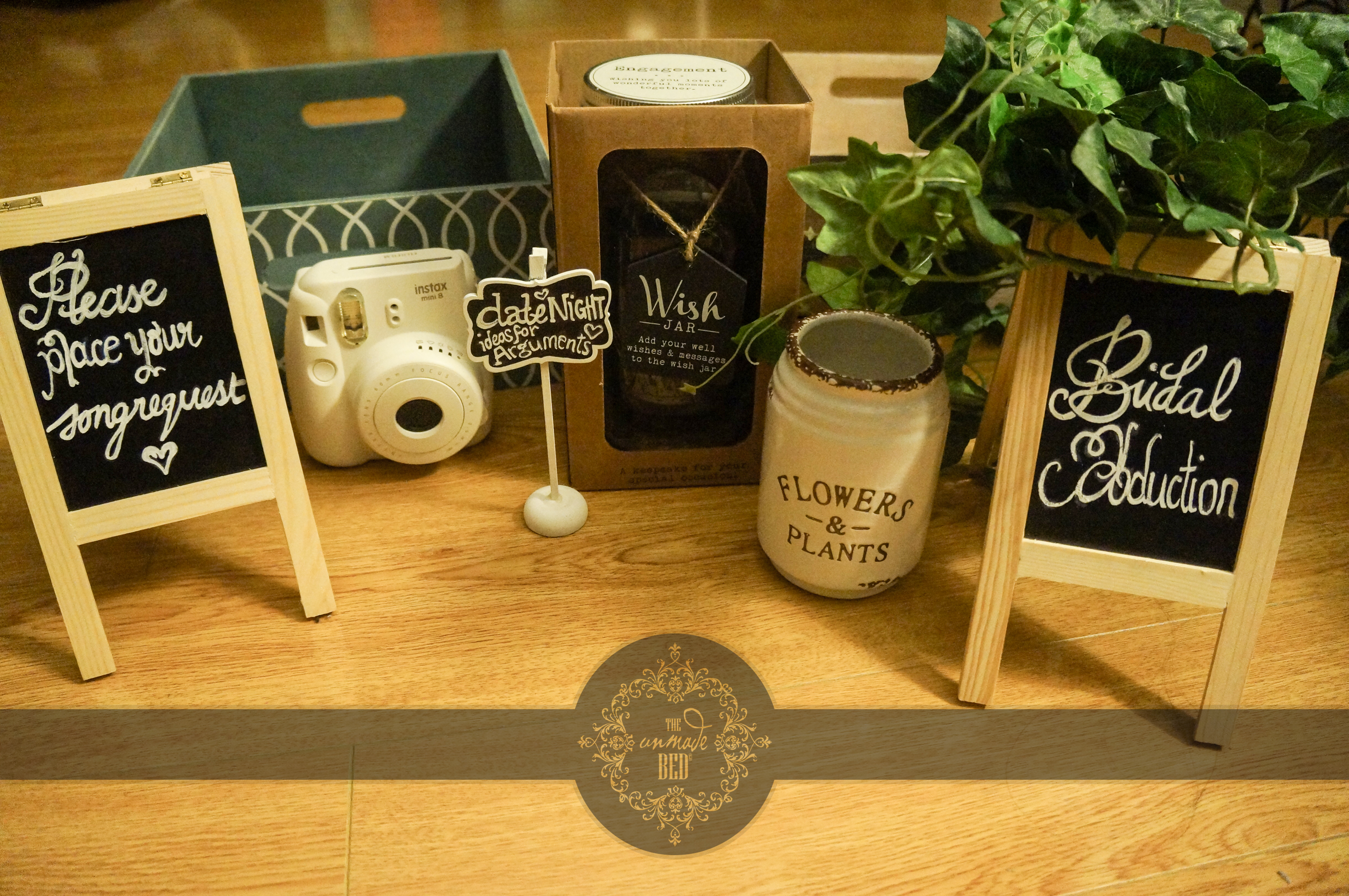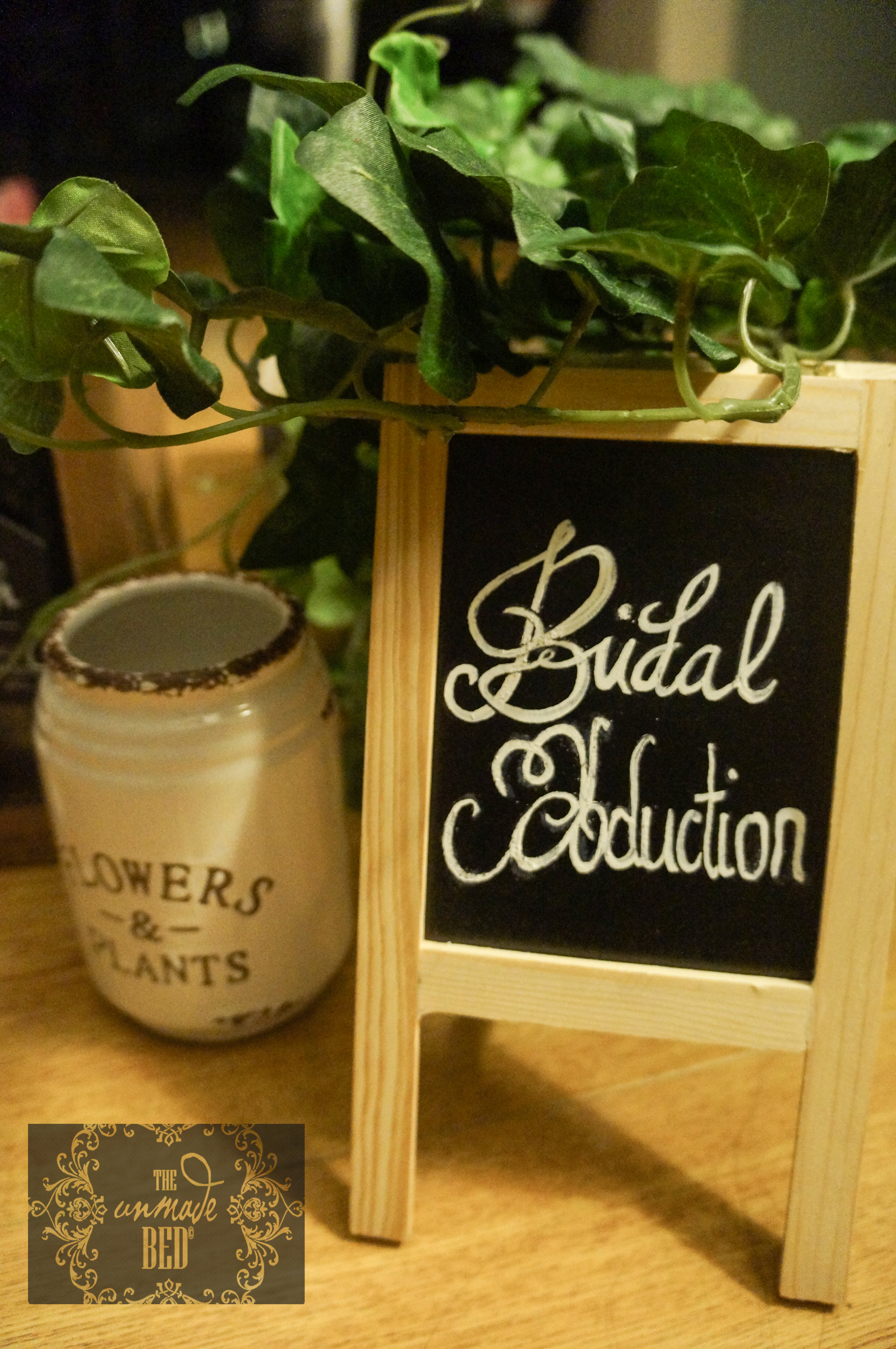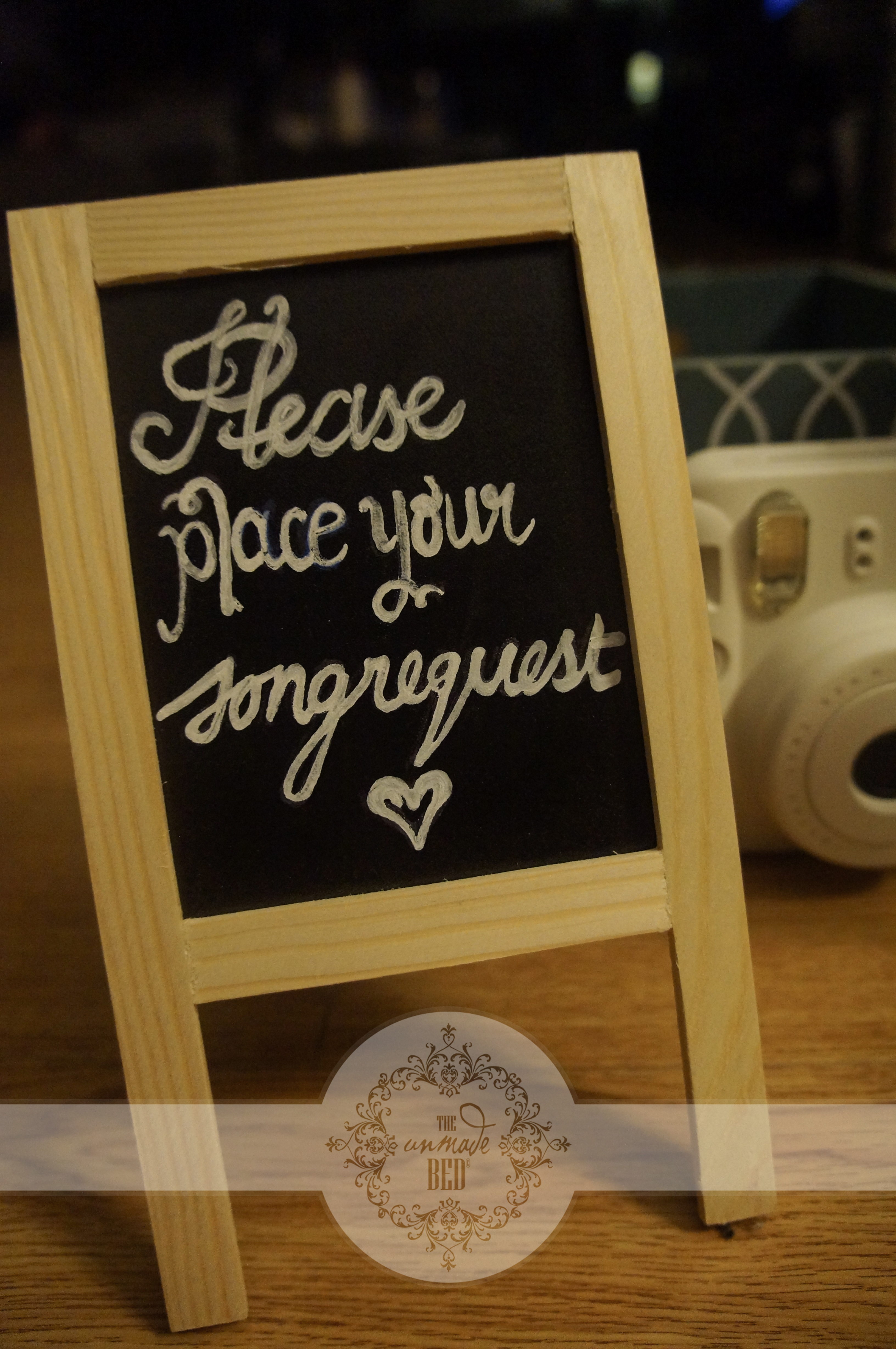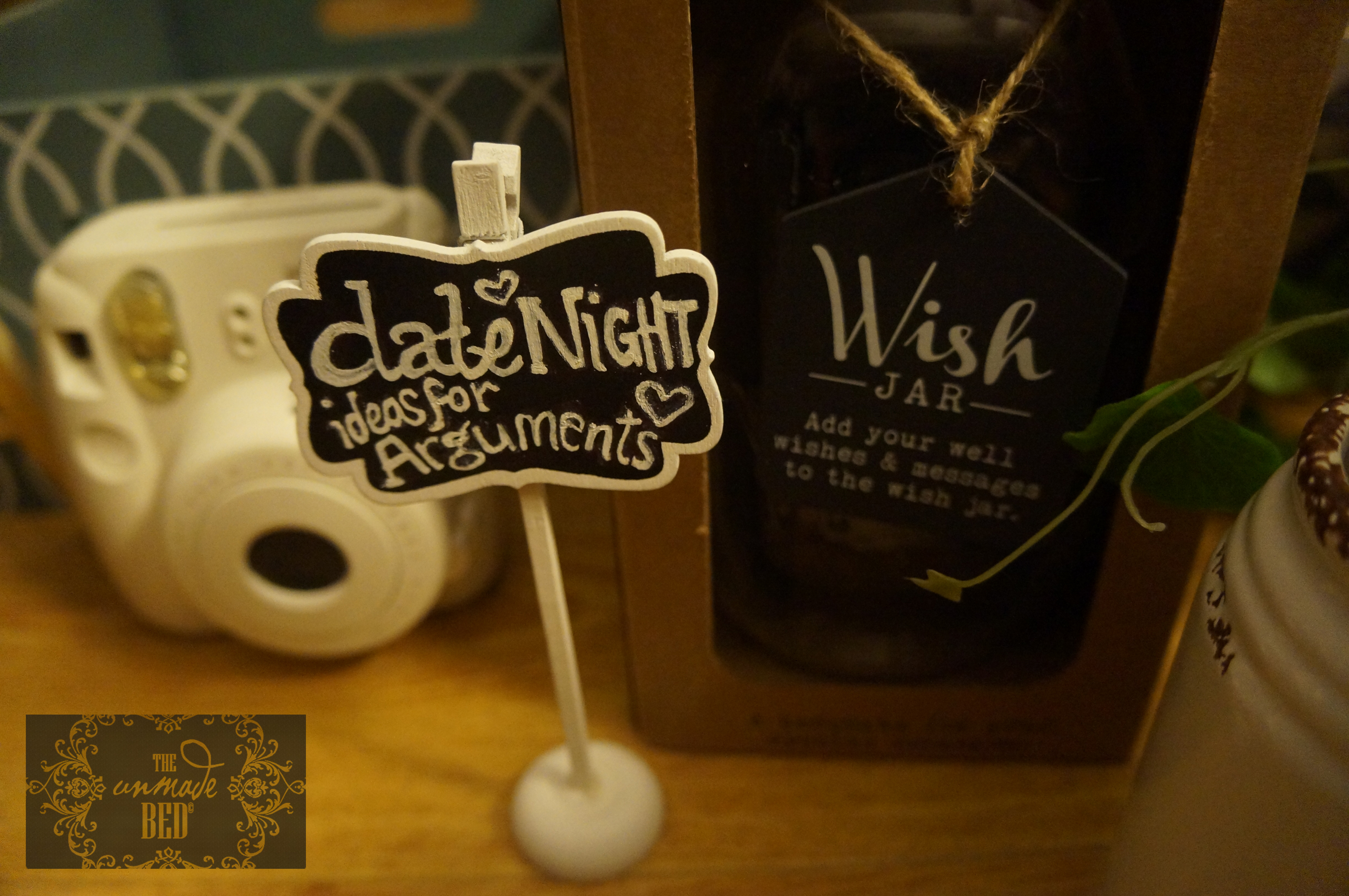 For our engagement party, my vision board seemed to retain the same similiar features, repeated.
"Blush Gold, White and Greenery"
Organise Venue & Catering
Call around and look for two things…someone nice on the other end of the phone, (after all you will be in touch with them to pull your function off) and a place that has great food reviews from real customers that offers function packages. The packages are really a lifesaver and you can add and change things up to your custom needs! Our pick? Matisse Beach Club ♡. The function and events personnel here was just a dream team who kept the day flowing perfectly!! Now if only….they could plan our wedding ! (Thank you Helen Clarke!)
If only human life could subsist on bubbles and beer!! Only it's can't. So thankfully, Matisse's function menu was wonderfully altered to suit our needs. Gluten intolerances, ethical eaters, Vegetarians, Pescetarians, Paleo diets and Cuban Boxing Extraordinaires- well, our friends certainly tested the kitchen! We can happily attest that the Matisse Kitchen went above and beyond all expectations and absolutely charmed the guest chefs we had in tow!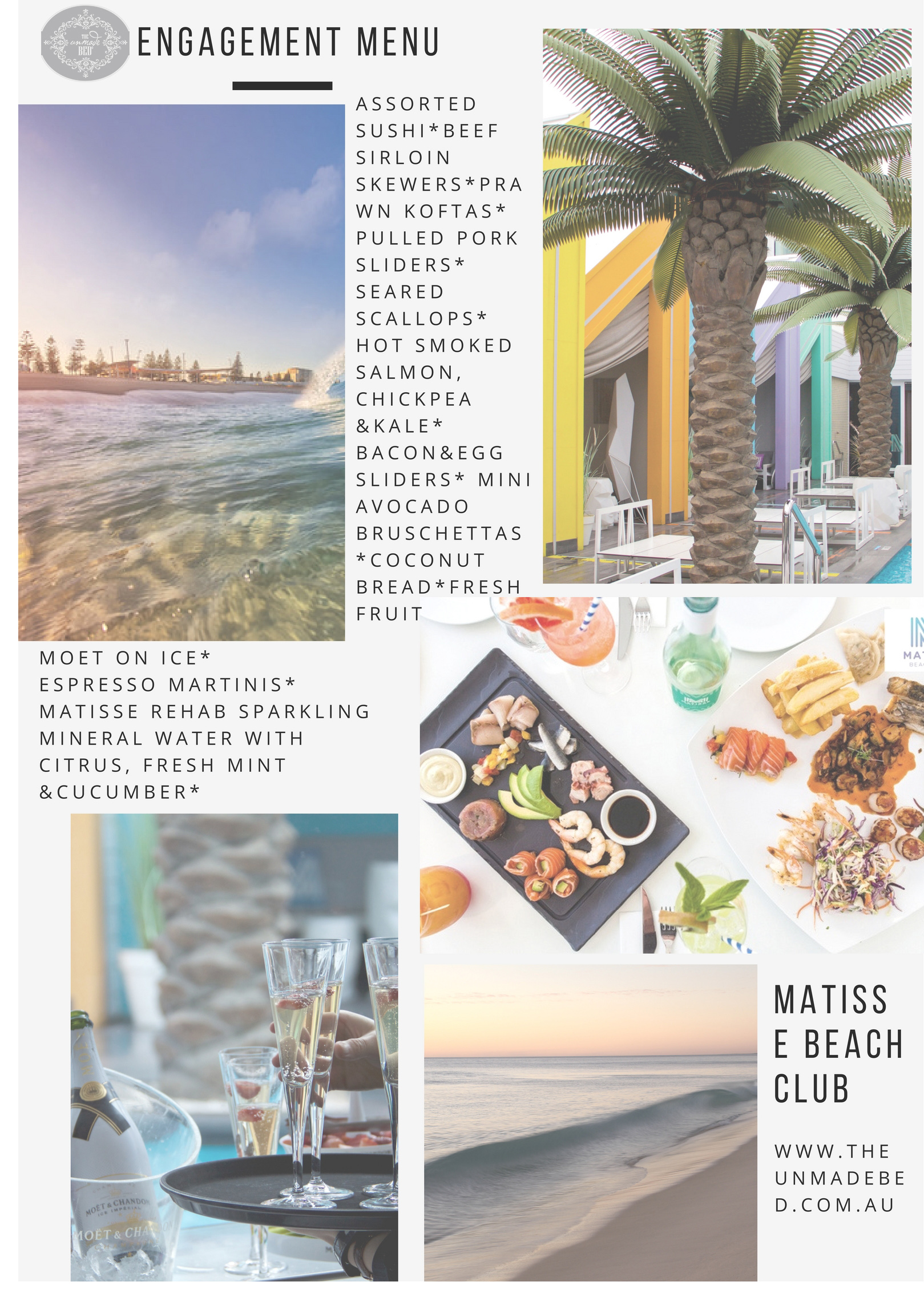 ♡ See more about our experience…here!
Cupcakes & Engagement Cake (life is too short to exclude either)
To anyone who knows us, the Tim Tam Engagement Cake should have probably been no big surprise and along with honey, red velvet and vanilla cupcakes it was the most perfect way imaginable to end our cocktail brunch. Special thanks to our beautiful bridesmaid and mastermind behind Bubbles Bakery (did we mention she was an MKR finalist?) Who supplied us with Melbourne flown-and-delivered scrumptious oh-so-moist cupcakes with fluffy buttercream! With a lick of liquor in the odd few, it was a great hit for some of the games we had in store for the guests ; ).
As well, a huge thank you to our Best Man's sister, gorgeous Anna G who engineered the Tim Tam superstructure with the bridal-esque bouquet on top. Very fitting and super delicious, it sustained Bello's hyperactive antics for the rest of the week…and we can't believe she did it all whilst moving houses!! To both these extraordinary ladies, and also our beloved family and friends who attended, thank you so much for making us feel so special, loved and supported.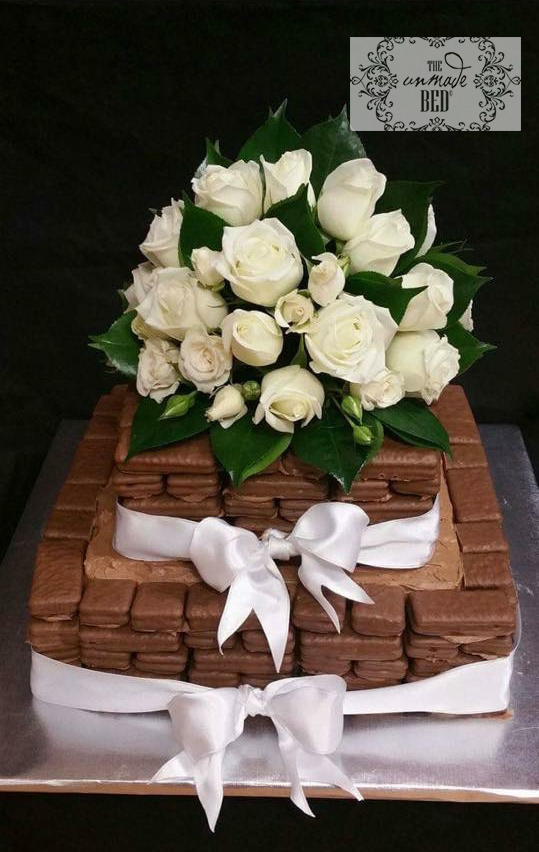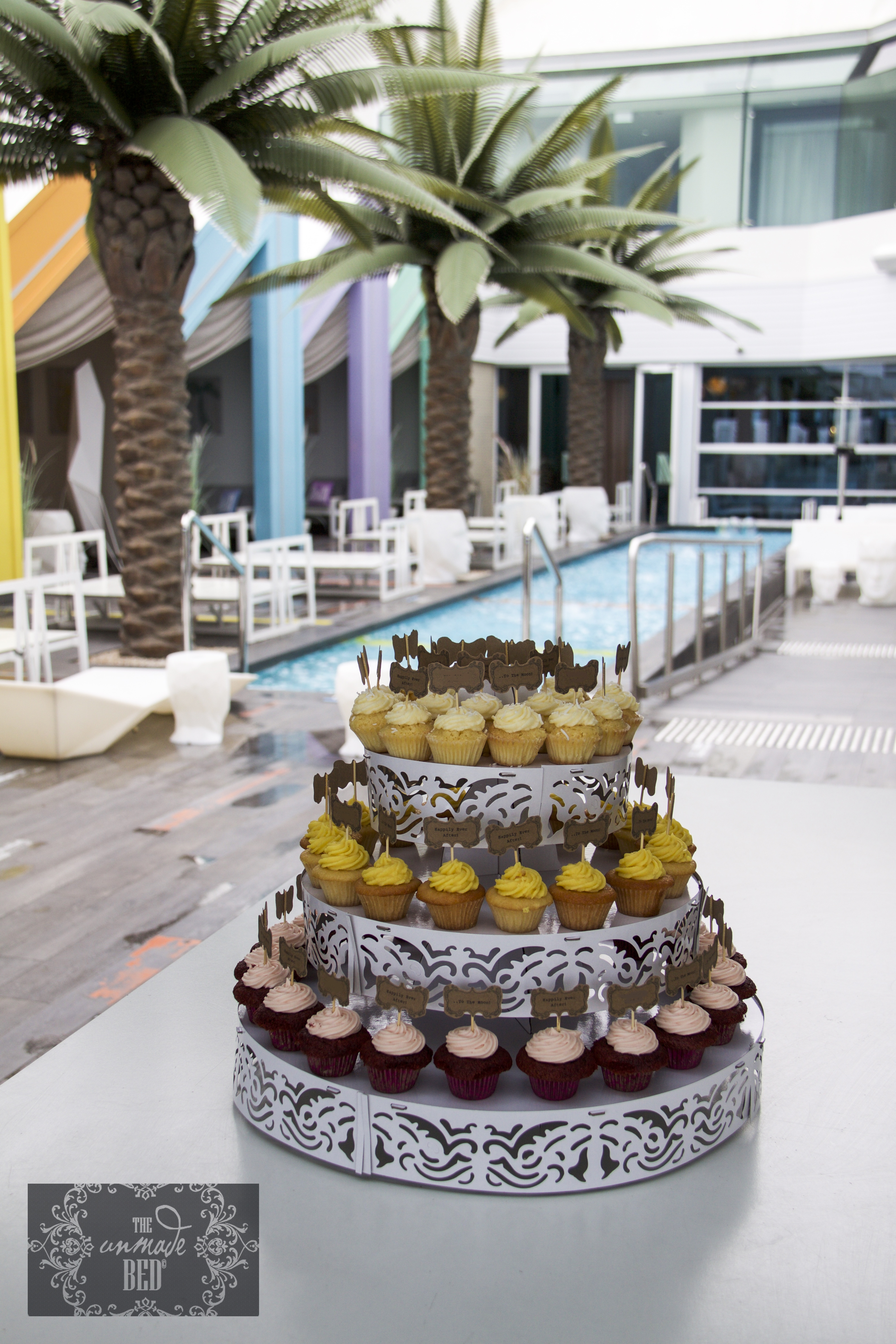 Planning tips good to go? Click the image below to see Our Engagement Party and how it came together ♡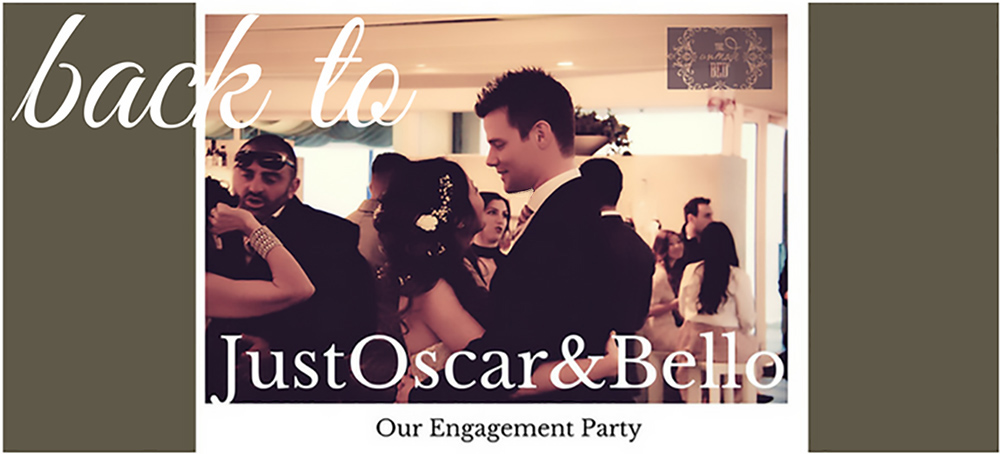 As always, thank you for reading! To all of you out there considering…maybe…having an engagement party- we definitely think go for it! There is not enough excuses in one lifetime to gather the people you love all around you! So, why not crank up the music and live a little? Go ahead and please share, we'd love to hear your stories !
With Love ,


Xox Just Oscar and Bello

Read more…
Before the proposal ♡


Or…
Read more on packing travel tips for your next adventure!